From: Sydney, Australia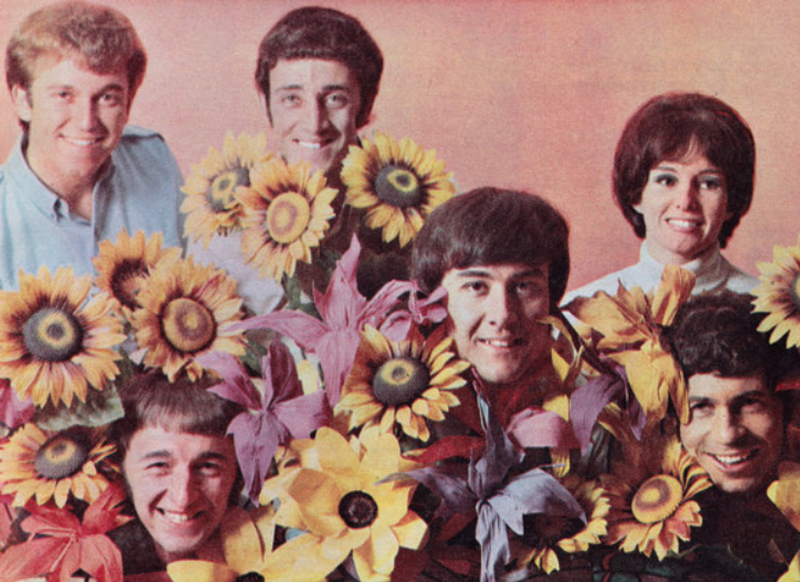 The Executives are considered by many to have been the most sophisticated 60s pop band from Australia and were commercially successful there, but for whatever reason weren't able to match that fortune in the U.S. or U.K. Throughout their 1966-69 career, they scored several Australian Top 40 hits, including two consecutive Top 5 singles in Sydney. They were also one of the first groups from Down Under to produce their own recordings.

Formed by the husband and wife team of Brian King (keyboards) and Carole King (vocals) in late 1966, the group was heavily influenced by the Mamas & The Papas and quickly became a smash on the Sidney club circuit. Other original members included Dudley Hood (guitar), Dennis Allgood (bass, vocals), Rhys Clark (drums), Keith Leslie (saxophone, vocals) and Brian's brother Gary King (bass). Their musical expertise and versatility was unequalled for the time, and between them all could play a total of 31 instruments, ranging from harpsichord to violin.

In no time, they were signed to the big Australian label Festival and released a debut 45 ('Wander Boy' b/w 'You're Bad') at the beginning of 1967, which made an impact in Sydney, but still only bubbled under the charts. By mid '67, Hood and Leslie had left the fold and were replaced by Brian Patterson (guitar) and Ray Burton (guitar, vocals). In the summer of 1967, they issued two follow up singles: the original 'My Aim Is To Please You' and a cover of Buffalo Springfield's 'Sit Down I Think I Love You', both of which became Top 5 hits in Sydney.

In 1968, the band was very busy, releasing a trio of successful, self-produced 45s, the first being 'It's A Happening World' b/w the hypnotic 'Moving In A Circle' in March. The second was the poppy 'Windy Day' issued in June, which was originally recorded by the Lewis And Clarke Expedition and went to #7 in Sydney for the Executives. The third was a pop-psych original titled 'Summerhill Road', which was issued in December. Also in 1968, the band cut a commercial for Coca-Cola, which appeared on a promo EP that is now extremely rare and hard to find. They also released a debut self-titled LP early in the year, which also includes the outstanding 'Moving in A Circle'. It was also in 1968 that the group made their first trek to the U.S. and signed to the Buddah label with high hopes of making it big in America too. Unfortunately, this deal fell flat and they quickly returned to Australia.

1969 saw the release of another single and a second LP titled On Bandstand, which features some Beatles and Mamas & The Papas songs, as well as several covers from the hit musical Hair. By this time (at the dawn of the progressive rock era) the Executives, having more of a poppy, straight forward sound, were beginning to sound a bit dated, so they picked up stakes and headed for the U.S. again where they changed their name to the Inner Sense and began playing a heavier brand of pop-rock. Unfortunately they saw little success with this shift in direction and most of the band moved back to Australia where they broke up soon after (Burton remained in the States and in the early 70s ended up co-writing the classic hit tune 'I Am Woman' with Helen Reddy).

Artist information sources include: The book, 'Dreams, Fantasies and Nightmares from Far Away Lands Revisited' by Vernon Joynson.