From: Durban, South Africa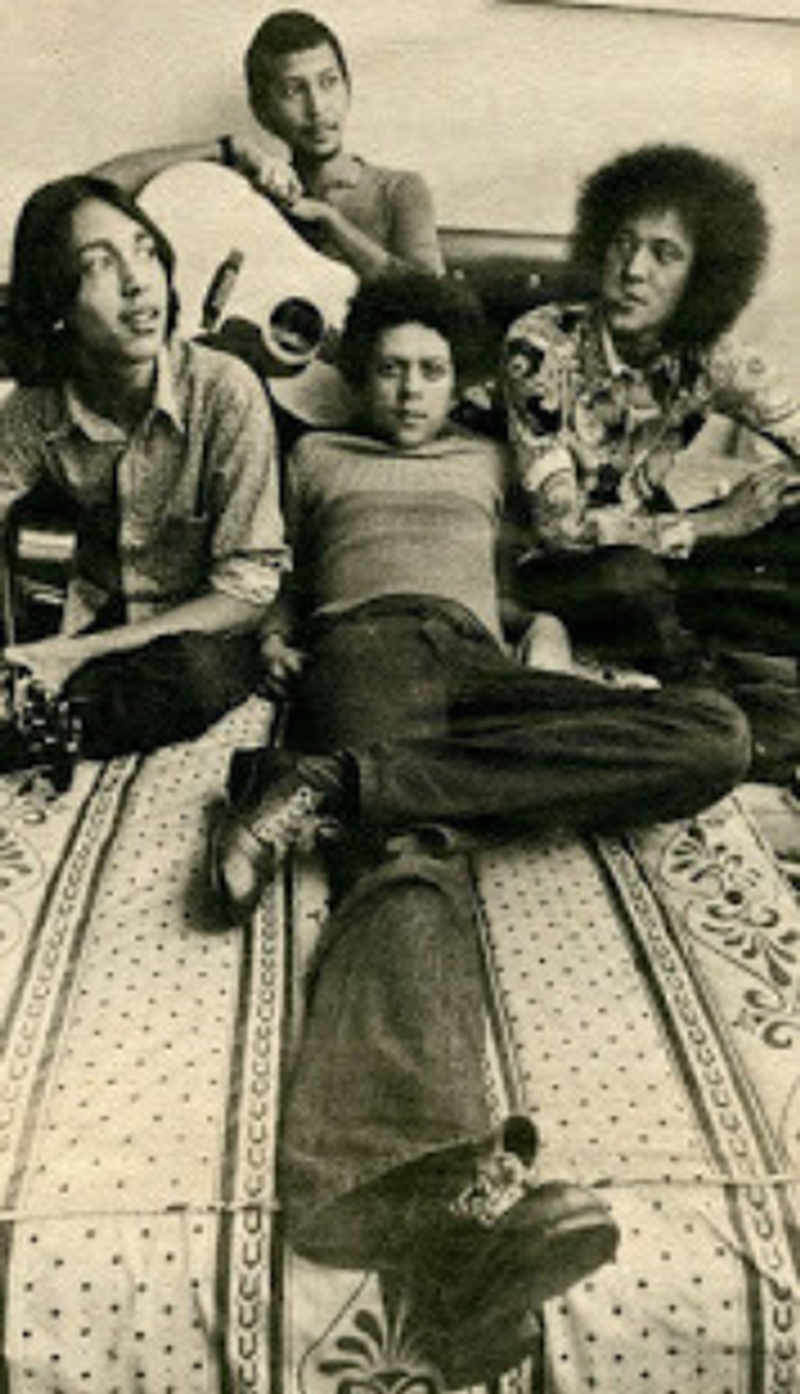 This South African R&B-soul band started life in 1963 with original members Eugene Champion (guitar), George Faber (drums) and siblings Steve (guitar) and Edries "Brother" Fataar (bass). It wasn't long though that Faber was replaced by third brother Ricky Fataar (drums), and then Champion was briefly replaced by Edries Fredericks (guitar) who was in turn replaced by Baby Duval (guitar). This lineup lasted until 1967 when Duval was replaced by Blondie Chaplin (guitar).

The group was very popular in South Africa and issued four LPs and six singles on the Ravel label until shortening their moniker to the Flame in 1970 and issuing a final, self-titled LP, which was released on the Beach Boys' Brother label and produced by Carl Wilson. This album strays away from their signature soul vibe and instead sounds very "late Beatles". The record includes the standout track 'See The Light' played here on TWOS.

Artist information sources include: The book, 'Dreams, Fantasies and Nightmares from Far Away Lands Revisited' by Vernon Joynson.