From: Memphis, TN, USA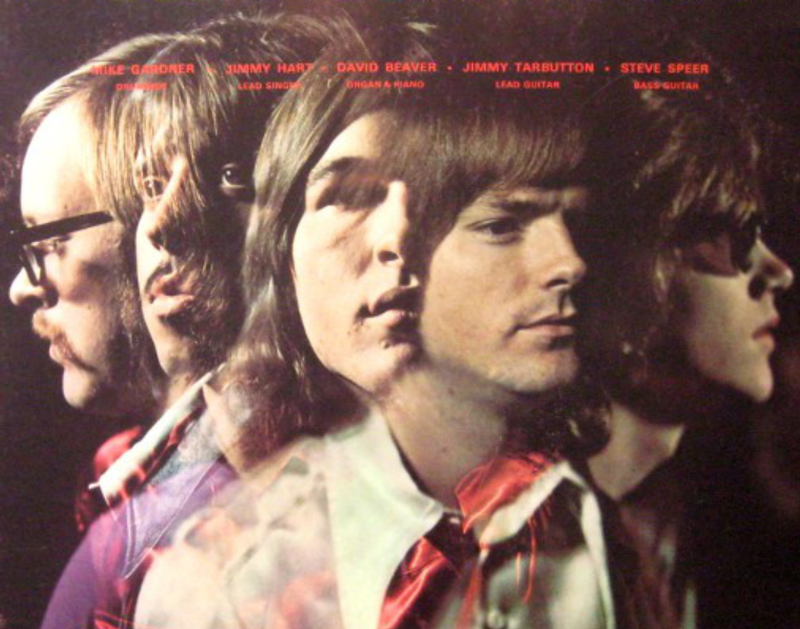 This Memphis ensemble formed in the spring of 1963 as a 7-piece with original members Jimmy Hart (vocals), Bruce Bowles (vocals), Bobby Fisher (saxophone, keyboards), Jimmy Johnson (trumpet), Pat Neal (bass guitar), Larry Raspberry (guitar, lead vocalist) and Larry Wall (drums). They billed themselves as a "rock and roll group for local dances", and were very successful playing high schools around the area. In September, 1964, they won third place in the Mid-South Fair Talent Competition and auditioned for the Ted Mack & the Original Amateur Hour TV show. They soon became the most popular teenage band around the area and in 1964, won the Memphis Battle of the Bands. In December, 1964, the group was awarded a record contract from the local Youngstown label and issued their first single ('Sometimes'), which was very popular locally in early 1965.

The Gentrys scored big with their second, million-selling single 'Keep On Dancing', which peaked at #4 on the Billboard Hot 100 in 1965. Success led to appearances on the TV shows Hullabaloo, Shindig! and Where the Action Is. They also toured with the Beach Boys and Sonny & Cher, as well as played on Dick Clark bills. Unfortunately after that though, five follow-up singles failed to break into the Top 40 and several months after appearing in the 1967 movie It's a Bikini World, the group disbanded. Other notable band members during the 1963–1966 years were Claude Wayne Whitehead (rhythm guitar), Ronnie Moore (bass), Sonny Pitman (bass), and engineer/producer Terry Manning (keyboards).

In 1969, Hart reformed the Gentrys with himself as lead singer. Other 1969–1971 members included Steve Spear (bass), David Beaver (keyboards), Jimmy Tarbutton (guitar) and Mike Gardner (drums). In 1970, they recorded a self-titled LP on the Sun label and put two singles into the Billboard Hot 100: 'Why Should I Cry' (which peaked at #61 on March 7, 1970) and a great garagy cover of Neil Young's 'Cinnamon Girl' (which peaked at #52 on June 13, 1970), charting before the now classic Neil Young & Crazy Horse version. The group went on to play into 1972 when it was finally time to hang it up. Hart went on to become a famous professional wrestling manager in the 1980s and was nicknamed "The Mouth of the South".

Artist information sources include: The book, 'Fuzz, Acid, and Flowers Revisited' by Vernon Joynson.