From: United Kingdom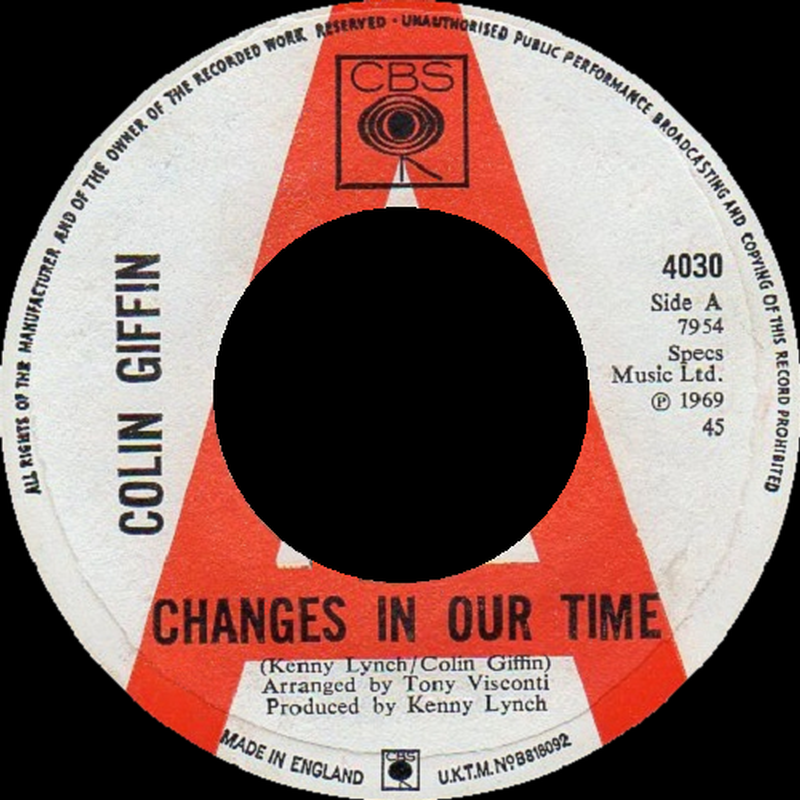 Colin Giffin issued his one and only 45 ('Changes In Our Time' b/w 'When I Was So Young') on the CBS label in early 1969 after leaving his band the End. The promo side is quite good, late British psych-pop and was co-written and produced by Kenny Lynch, and arranged by now famous producer Tony Visconti (David Bowie, Tyrannosaurus Rex, the Iveys/Badfinger). Unfortunately the record, as well put together and catchy as it is, didn't hit the mark at the time and faded away into obscurity.

If you have any further information on this group, please e-mail to paulmaze@techwebsound.com.

Artist information sources include: The book, 'Tapestry of Delights Revisited' by Vernon Joynson.