From: Greenwich Village, NY, USA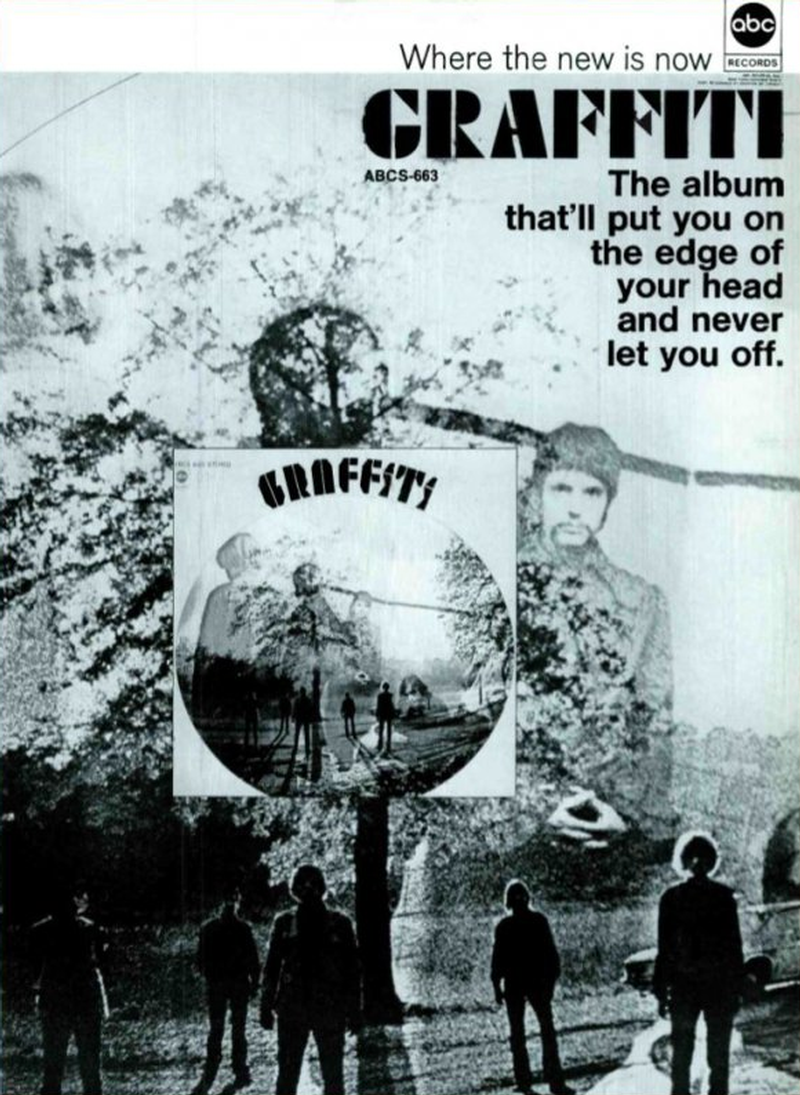 This band's origins can be traced to Washington D.C. and an outfit called the Button. In 1967, most of the group relocated to Greenwich Village, NY where they changed their name to Graffiti. Personnel included George Strunz (guitar), Steve Benderoth (bass, keyboards), John St. John (guitar), Tony Taylor (vocals) and Richie Blakin (drums, percussion).

In 1968, they signed to ABC and issued a debut single (the feverish 'He's Got The Knack' b/w 'Love In Spite') under the helm of producers Bob Thiele (B.B. King, Ford Theatre, Eden's Children), Eddie Kramer and Jay Senter. Later in the year, they issued a self-titled LP with highlights that include 'The Capture Of Me' and the stunning 'Ugly Mascara', penned by Ronald Hovanecz. In 1969, they issued a final 45 ('Do You Feel Sorry?' b/w 'Girl On Fire') before disbanding at the end of the decade.

Artist information sources include: The book, 'Fuzz, Acid, and Flowers Revisited' by Vernon Joynson.