From: Los Angeles, CA, USA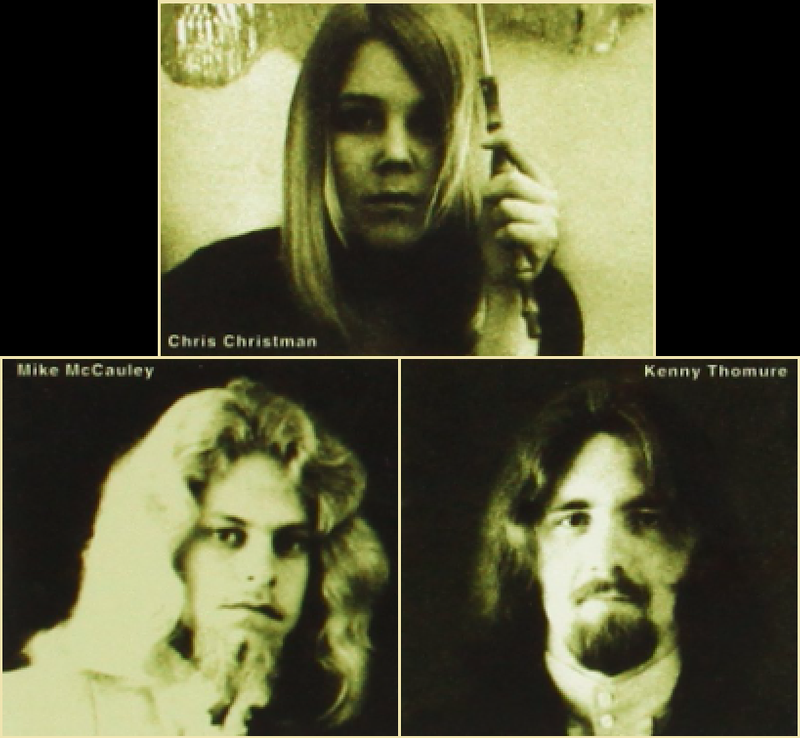 Not much is known about this short-lived L.A. trio that formed in early 1968 with members Christine Christman (vocals), Mike McCauley (keyboards), Kenny Thomure (guitar). They cut their teeth playing small clubs in and around Hollywood, eventually setting up their own production company. The group then hired manager Tony Christian who was able to get them a record contract with the Tetragrammaton label. In late 1968, the band issued their one and only self-titled LP, which was produced by Al Schmitt who also produced Jefferson Airplane's records at the time. The album is fairly laid back, includes some outstanding male-female vocals reminiscent of Jefferson Airplane, and contains the standout track 'Grey November'.

Although the record didn't sell that well, the group was able to swing a television appearance on the The Tonight Show Starring Johnny Carson and also toured parts of Colorado. After returning to Los Angeles, McCauley was drafted into the military and sent to Vietnam where he was wounded, which quickly spelled an end to the band.

If you have any further information on this group, please e-mail to paulmaze@techwebsound.com.

Artist information sources include: The book, 'Fuzz, Acid, and Flowers Revisited' by Vernon Joynson.