From: Los Angeles, CA, USA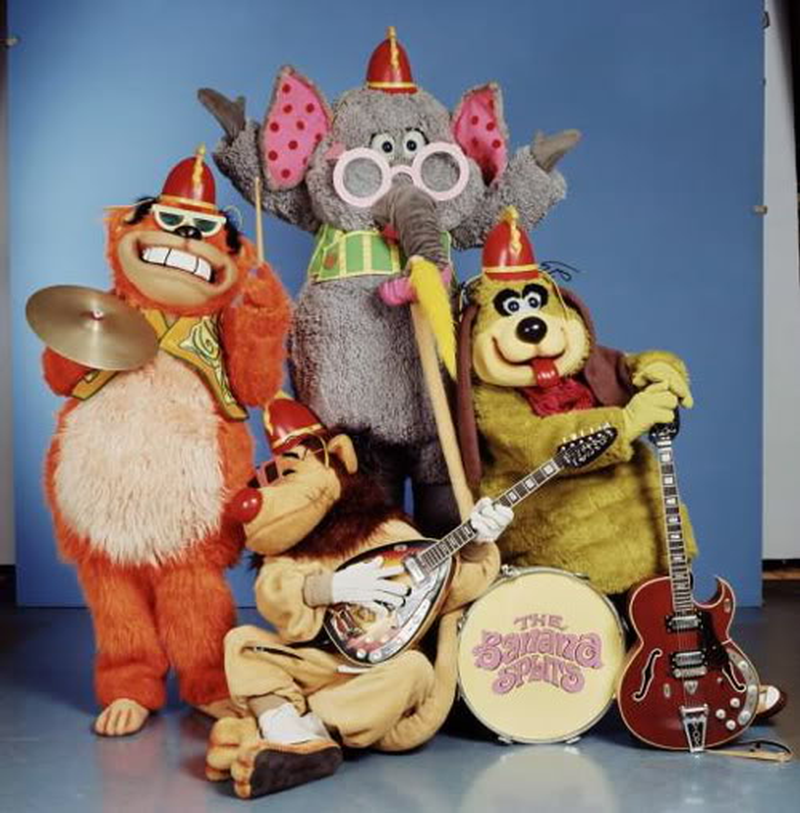 The Banana Splits was a fictitious animal group featured on its own Saturday morning kids TV show called The Banana Splits Adventure Hour, which was created by Hanna-Barbera and aired in the fall of 1968 through the spring of 1970. Members included brothers Jeff Winkless as Fleegle the beagle (guitar, vocals), Dan Winkless as Drooper the lion (bass, vocals) and Terence H. Winkless as Bingo the ape (drums, vocals), along with James "Jimmy" Dove as Snorky the elephant (keyboards, effects). The program can best be described as a children's version of the Monkees' TV sitcom, although more of a variety show featuring various skits and songs, along with unrelated, interspersed cartoons and action serials.

Most of the songs featured on the program were fairly generic pop-psych numbers save a few unlikely gems featured here on TWOS. The first outstanding track is the laid back, country tinged 'In New Orleans', which can be found on their 1968 debut LP titled We're The Banana Splits. This song (written by Bobby Ronga of Pinocchio & The Puppets, Aaron Schroeder and Billy Barberis) doesn't sound like it's meant for kids at all, and in the beginning even mentions "long legged ladies"! The second cut of note is the bubblegummy 'I Enjoy Being A Boy (In Love With You)', which was released on their 1969 Kellogg's EP Doin' The Banana Split and penned by Joey Levine (Ohio Express, Salt, Captain Groovy And His Bubblegum Army, Onion) and Marc Bellack.