From: Los Angeles, CA, USA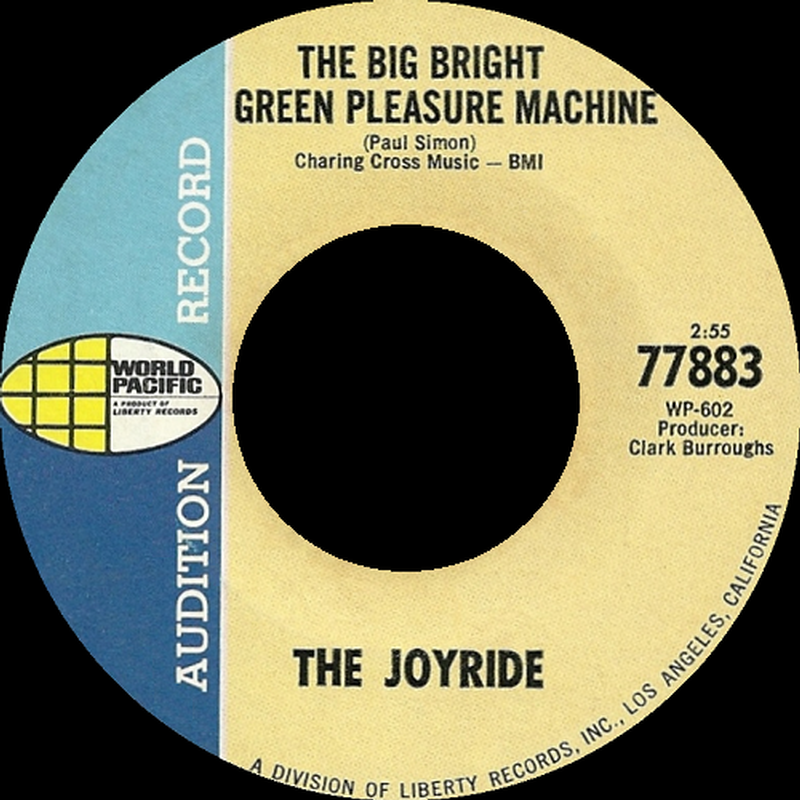 The Joyride was a studio project lead by producer and Hi-Lo's member Clark Burroughs. His wife at the time, Marilyn Burroughs, was also in the group and provided backup vocals.

Between late 1967 and mid 1968, they issued three singles on the World Pacific label. The A-side of the first 45 is an outstanding and quite original rendition of the Doors' 'The Crystal Ship'. The A-side of the second 45 is another excellent cover, this time of Simon & Garfunkel's 'The Big Bright Green Pleasure Machine'. The third single includes the unique 'His Blues', by Jules Alexander of the Association, tucked away on the flip side.

If you have any further information on this group, please e-mail to paulmaze@techwebsound.com.