From: Los Angeles, CA, USA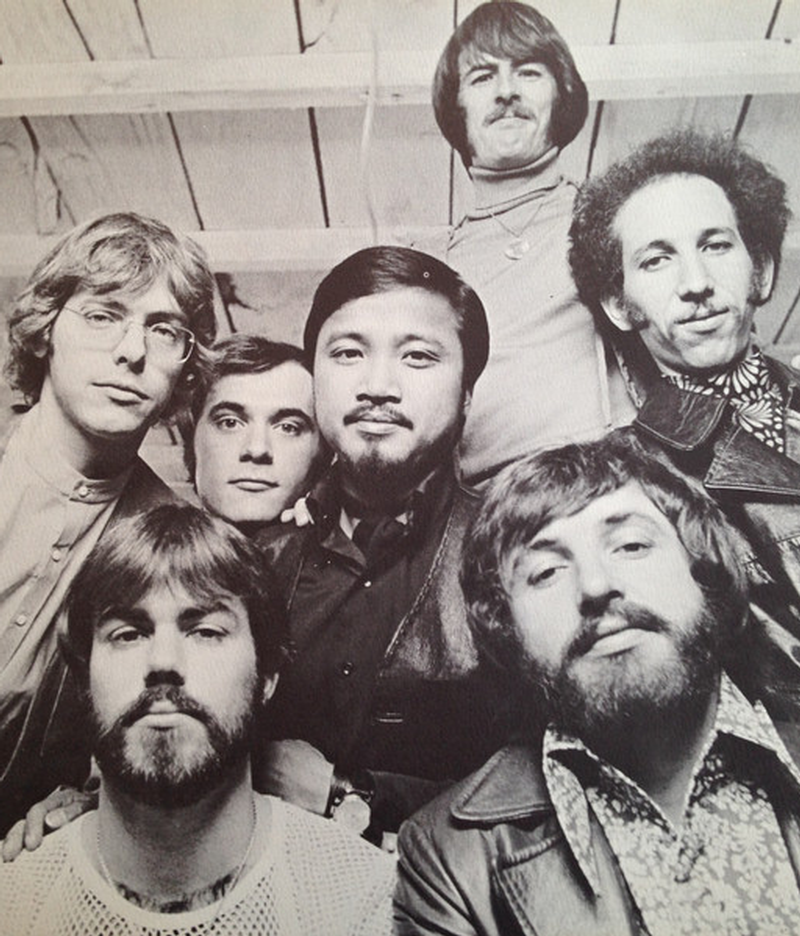 "Too hip for the square and too square for the hip" best describes the L.A. based Association. They released a string of incredibly well arranged and produced singles and LPs throughout the mid to late 60s. The band set a new standard for rock and roll record production quality with the help of Wisconsinite, Curt Boettcher of Sagittarius and Millennium fame. Boettcher produced their debut LP titled And Then...Along Comes The Association and two supporting singles, including the songs 'Along Comes Mary' and 'Cherish'. A portion of "Mary's" popularity can be attributed to the public's assumption that the song was about marijuana use. It has also been widely reported that the band was warned not to play "Mary" by the Orange County Sheriff's Department for a gig at Disneyland in 1966.

The group evolved from a 13 member folk ensemble called the Men when seven members abruptly split after just a few weeks of being formed by founding members Terry Kirkman (multi-instrumentalist) and Jules Alexander (lead guitar). The other four original members were Brian Cole (bass), Russ Giguere (percussion), Ted Bluechel, Jr. (drums) and Jim Yester (rhythm guitar), who is the brother of Modern Folk Quartet member Jerry Yester.

The Association scored several hits throughout the late 60s and received heavy radio rotation. Although mostly considered a Top 40 AM band, they still received respect from several of their L.A. contemporaries, including the Byrds, for their complex song writing and arrangements. In June, 1967, they played the Monterey Pop Festival along side many of the top psychedelic rock bands of the time. Song highlights from their repertoire include 'Pandora's Golden Heebie Jeebies', 'The Time It Is Today', a great version of Bob Dylan's 'One Too Many Mornings' and a Flower Pot track they also covered extremely well titled 'Wantin' Ain't Gettin''. As a side note, Mike Deasy who was the creative force behind the Flower Pot, not only wrote 'Wantin' Ain't Gettin'', but also played session guitar on it and other tracks that appear on the Association LP Insight Out as a member of the Wrecking Crew.

Artist information sources include: An article by Bruce Eder at All Music Guide.