From: Los Angeles, CA, USA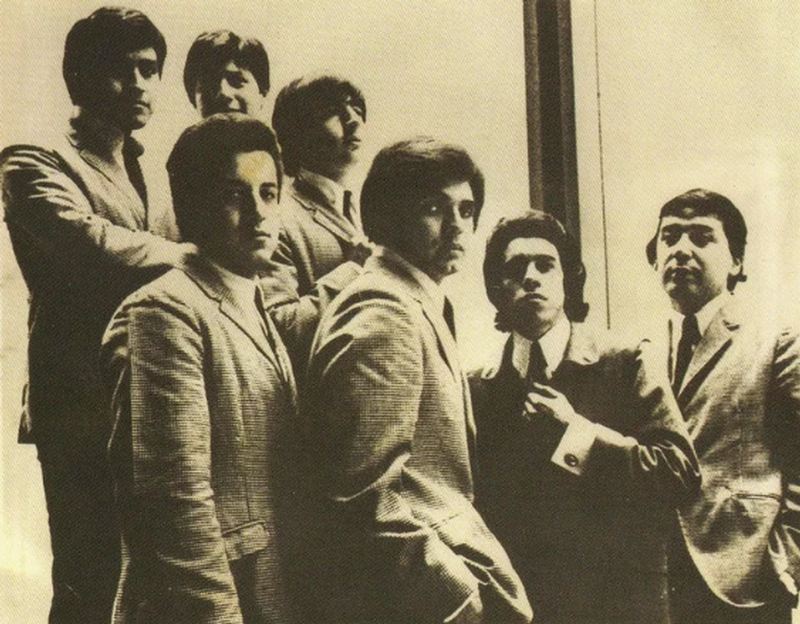 This East L.A. ensemble evolved out of the Gentiles and Benny & The Midniters in 1964 with original members Ray Jimenez aka "Little Ray" (lead vocals), George Dominguez (lead guitar, mandolin), Roy Marquez (rhythm guitar, vocals), Benny Lopez (bass), George Salazar (drums), Ronnie Gigueroa (keyboards), Romeo Prado (trombone) and Larry Rendon (saxophone). They used the word "Thee" and misspelled "midnighters" so as not to be confused with Hank Ballard & The Midnighters, which was one of their favorite bands that they loosely named themselves after. They were heavily influenced by British Invasion bands like the Rolling Stones, but also mixed in surf, jazz and Mexican/Chicano styles into their unique sound. It should also be noted that Prado was the band's arranger and hugely responsible for their style of play. They were extremely popular in their area of L.A. and considered one of the best acts of their type around.

In late 1964, the group signed a record deal with the smaller, Hollywood based Chattahoochee label and issued their first 45 ('Land Of A Thousand Dances Part' I b/w 'Land Of A Thousand Dances Part II'), which was recorded live at a high school dance. Jimenez and Lopez had both left the fold around this time and were replaced by Willie Garcia aka "Little Willie G." (lead vocals, trombone) and Jimmy Espinoza (bass), who are featured on the record. The single sold over 20,000 copies locally, peaked at a respectable #67 on the Billboard Hot 100, and would end up becoming their best selling record. Six more singles and a self-titled LP followed in 1965, including a studio version of 'Land Of A Thousand Dances' and their original instrumental 'Whittier Boulevard'.

In 1966, the band's manager, Eddie Torres, decided to start his own record label that he christened Whittier after the aforementioned song. Thee Midniters then began issuing singles on Whittier, one of which includes the outstanding garage-psych instrumental 'Thee Midnite Feeling' tucked away on the B-side. The group continued to release LPs and 45s on Whittier through 1968 until switching to the Uni label for a final 45 in 1969, which has the band's moniker curiously misspelled "Thee Midnighters". Unfortunately, they couldn't keep it together after this release and went their separate ways before the close of the decade.

Artist information sources include: The book, 'Fuzz, Acid, and Flowers Revisited' by Vernon Joynson.