From: Delevan, NY, USA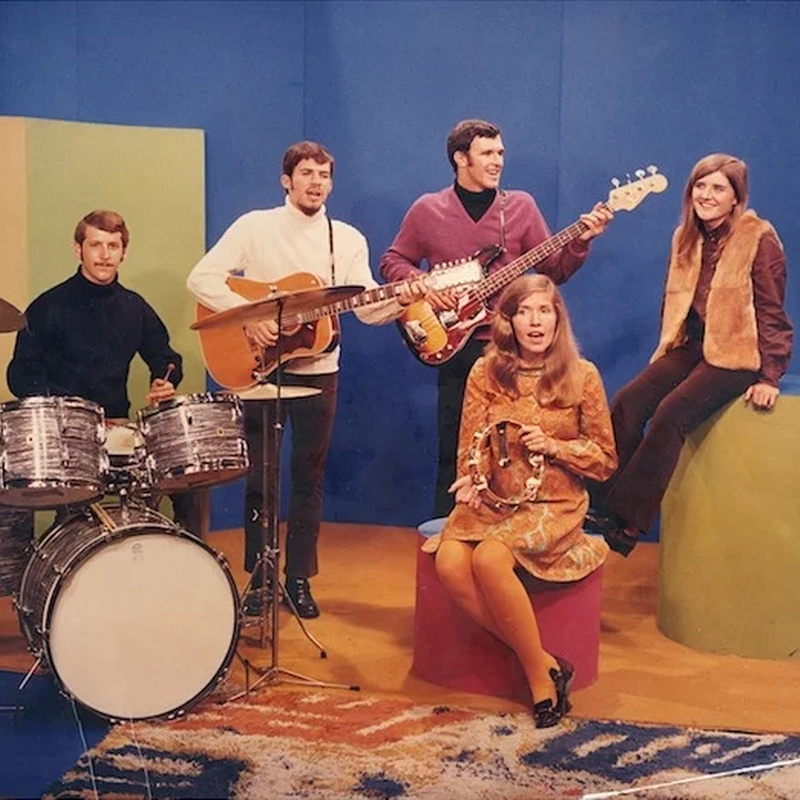 The Free Design is considered by many to have been an underrated pop band that should have made it to the big time, but for whatever reason didn't. Throughout the late 60s and early 70s, they issued a collection of slick, well crafted LPs and singles that can be compared to the likes of the Association or Cowsills. All members of the group were siblings with the sir name Dedrick - Chris (vocals, piano), Bruce (vocals), Sandy (vocals) and Ellen (vocals).

The Dedrick clan was born into a musical family (their father Art was a trombonist and arranger for Vaughn Monroe) and raised in the small town of Delevan, NY, located about 50 miles southeast of Buffalo. The formation of the Free Design can be traced back to Chris' journey to New York City in 1966 to attend the Manhattan School of Music. It didn't take too long before he was able to convince his brother Bruce and sister Sandy to join him, forming a folk trio that gained local notoriety by performing in the hip Greenwich Village coffee houses. Chris soon began writing his own material, and with the help of their father, the trio cut a demo and was signed to producer Enoch Light's Project 3 label.

In 1967, they released their debut single, the light and poppy 'Kites Are Fun', which cracked the Top 40 Billboard Adult Contemporary chart, but only bubbled under to #114 on the pop charts (this was to be their highest charting record). Their debut LP, also titled Kites Are Fun, includes the outstanding track 'Make The Madness Stop'. In 1968, Ellen joined the band after graduating high school and made her first appearance on the 1968 LP You Could Be Born Again. 1969 saw the release of a third LP titled Heaven/Earth, but commercial success continued to elude them. In an effort to sell more records, they then decided to issue a children's album (Sing For Very Important People) in early 1970, but this change in direction didn't help matters and may have made things worse by confusing their already selective audience.

In the spring of 1970, the band returned to an adult contemporary focus with the release of the LP Stars/Time/Bubbles/Love, which includes the excellent track 'Bubbles'. It wasn't until 1972 that they issued their next album (One By One), which also didn't sell that well and prompted Project 3 to drop them from their contract. Later that year, they managed to release a final LP titled There Is A Song on the Ambrotype label and continued to play together for another few years before finally disbanding in 1975. The group, minus Ellen, did reunite briefly in 2001 to issue another LP titled Cosmic Peekaboo, but this effort also made little commercial impact.

Artist information sources include: The book, 'Fuzz, Acid and Flowers Revisited' by Vernon Joynson and an article by Jason Ankeny at All Music Guide.