From: El Paso, TX, USA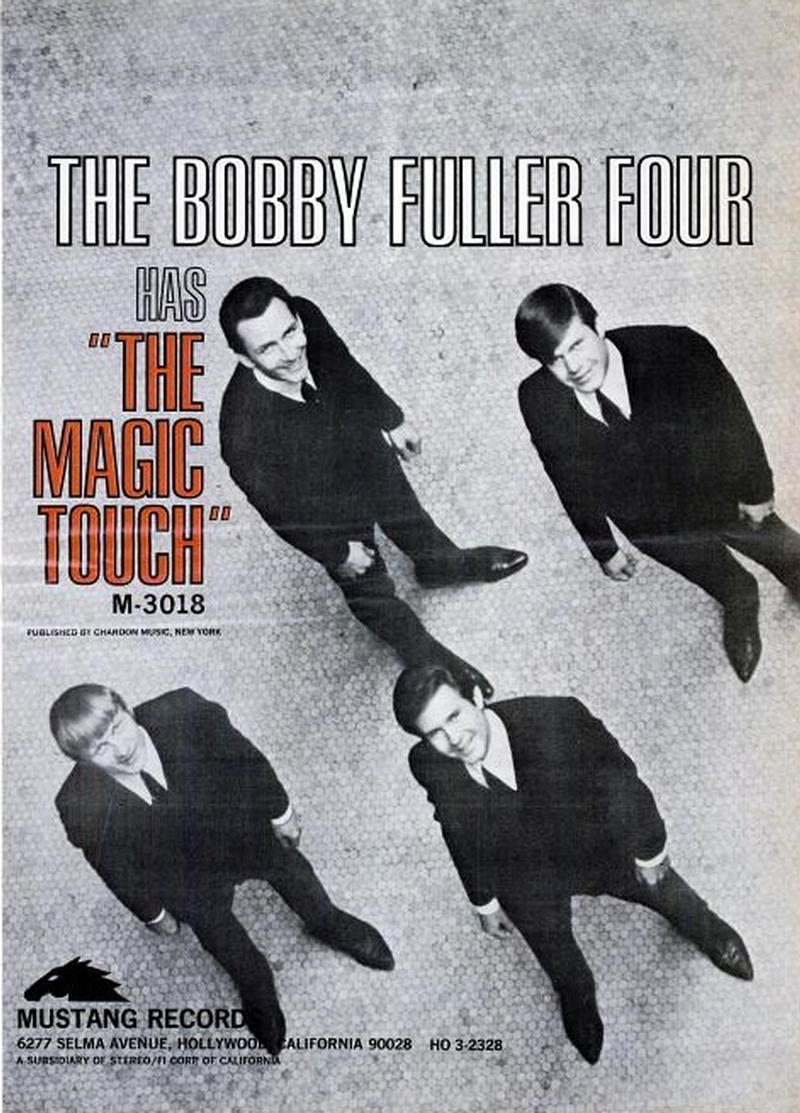 The Bobby Fuller Four was a Texas rock and roll foursome best known for their famous cover of 'I Fought The Law', which hit the #9 spot on the Billboard Hot 100 in late 1965. The band hailed from the Fullers' home town of El Paso, forming in 1961 with original members Billy Webb (guitar), Larry Thompson (drums), and brothers Bobby (guitar, lead vocals) and Randy Fuller (bass, backing vocals). By 1964, Webb and Thompson had been replaced by Jim Reese (guitar, backing vocals) and Dalton Powell (drums) as they continued to steadily grow their local popularity and search for a national record deal.

By the end of '64, the group decided to relocate to the L.A. area and soon signed with Del-Fi Records, but Powell couldn't make the move, so he was replaced by DeWayne Quirico (drums). It was this lineup the released their seminal smash version of 'I Fought The Law', which was originally issued by the Crickets in 1959 and written by member Sonny Curtis, who was the replacement for the late Buddy Holly after he had perished in a horrific plane crash. To capitalize on their hit, the band toured constantly together prompting infighting and the abrupt departure of Quirico, who was temporarily replaced by future Turtles drummer John Barbata until they were able to get their previous skins player Powell back in the fold. All of the Fuller records were released on the Del-Fi sister label Mustang, including their outstanding, final mod-rocker 'The Magic Touch' in the summer of 1966. Tragedy struck the group about a month later however when Bobby Fuller was found dead in his car, which was ruled a suicide by police, but some of the evidence found at the scene strongly suggests that he may have actually been murdered. After Bobby's unexpected death, the band abruptly called it quits.

Artist information sources include: The book, 'Fuzz, Acid, and Flowers Revisited' by Vernon Joynson.