From: London, England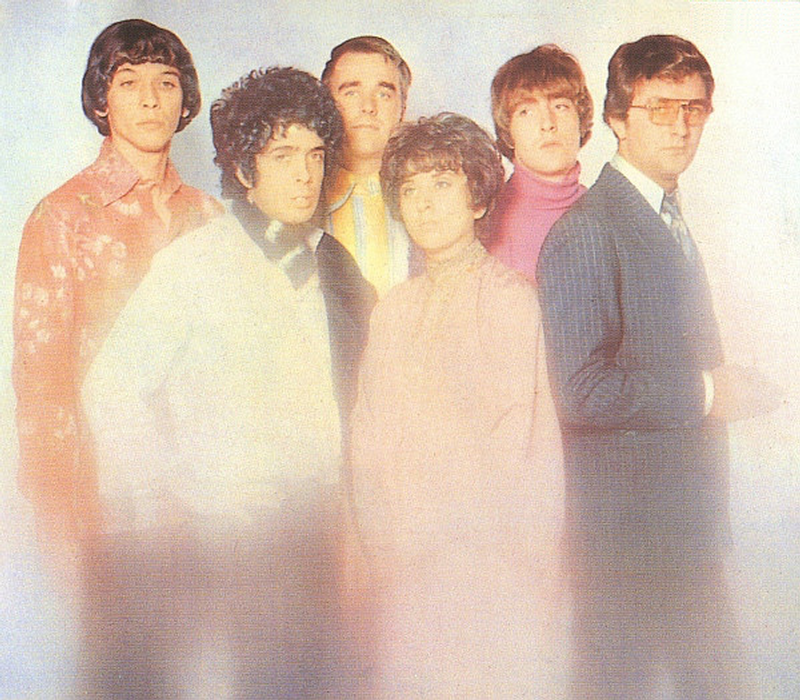 Nirvana was created as the performing arm of the London based songwriting partnership of Irish musician Patrick Campbell-Lyons and Greek composer Alex Spyropoulos. On their recordings, Campbell-Lyons and Spyropoulos supplied all of the vocals and the instrumental work was primarily undertaken by top session musicians and orchestral musicians, with Campbell-Lyons providing a little guitar and Spyropoulos contributing some keyboards. Musically, Campbell-Lyons and Spyropoulos blended a myriad of musical styles including rock, pop, folk, jazz, Latin rhythms and classical music, primarily augmented by baroque chamber-style arrangements to create a unique vibe of it's own.

In the fall of 1967, they issued their first LP (The Story of Simon Simopath), which is a concept album produced by Island Records founder Chris Blackwell. The album was arguably the first narrative concept album ever released, predating others such as the Pretty Things' S.F. Sorrow and the Who's Tommy. Island Records launched the album with a live show at the Saville Theatre, sharing the bill with fellow label acts Traffic, Spooky Tooth, and Jackie Edwards. Unable to play their songs in concert as a duo, Campbell-Lyons and Spyropoulos created a live performing act called the Nirvana Ensemble, which included Ray Singer (guitar), Brian Henderson (bass), Sylvia A. Schuster (cello) and Michael Coe (French horn, viola).

In 1968, the band appeared on French television with famous artist Salvador Dalí, who splashed black paint on them during a performance of their third single 'Rainbow Chaser'. Campbell-Lyons kept the jacket, but regrets that Dalí did not sign any of their paint-splashed clothes. Following the minor chart success of this record, live appearances became increasingly rare and the songwriting duo decided to disband the sextet and rely solely on session musicians for future recordings. A second LP titled All Of Us followed in the fall of 1968, which includes the excellent 'Rainbow Chaser' as the standout track and features a similar broad range of musical styles as their first album.

A third LP (Dedicated To Markos III) was rejected by Blackwell and was eventually released in the U.K. on the Pye label in the spring of 1970, though reportedly only 250 copies were pressed. In 1971, the duo amicably separated, with Campbell-Lyons the primary contributor to the next two Nirvana albums, Local Anaesthetic and Songs Of Love And Praise. In 1985, the duo reunited and still performs to this day.

Artist information sources include: The book, 'Tapestry of Delights Revisited' by Vernon Joynson.