From: Gosport, England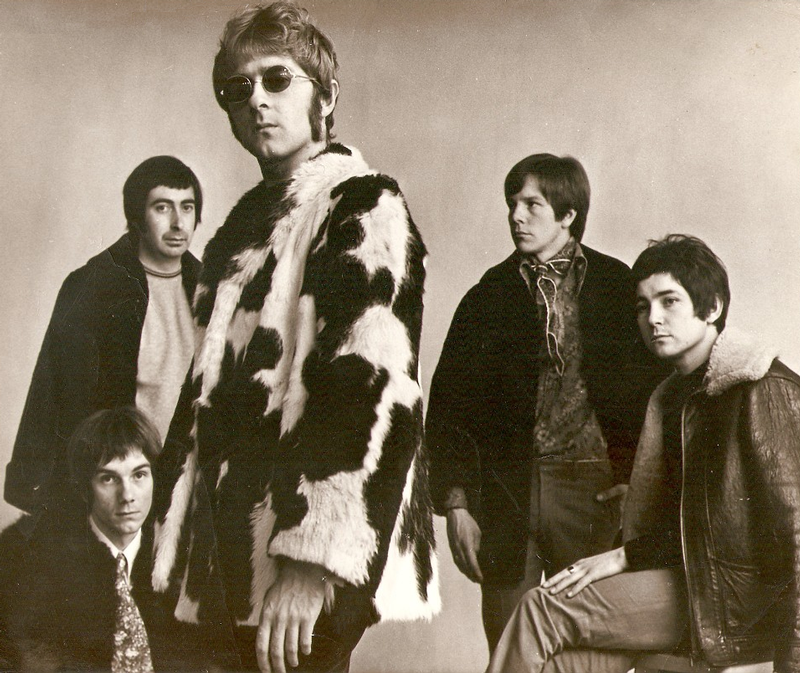 Cherry Smash was formed in 1967 in Gosport, England, a town just west of Portsmouth, across the Portsmouth Harbor. Members included Mark Tuddenham (lead vocals), Graham Hunt (bass), John Curtis (guitar), Mick Gill (guitar) and Brian Hugg aka Bryan Sebastian (guitar, vocals), who was Mike Hugg's (of Manfred Mann) brother.

The band was together for about two years and managed to release three singles during that time. The A-side of their first 45 is an excellent cover of Manfred Mann's 'Sing Songs Of Love', which was co-written by Mike Hugg and Mick Gill. Gill left the group soon after this and wasn't replaced.

The A-side of their third 45 is an excellent up-tempo and Mike Hugg produced cover of Tony Hazzard's 'Fade Away Maureen'. The flip side of that record ('Green Plant') is a Tokens cover and also quite good in its own quirky way. After little commercial success, the group finally called it quits in 1969. Brian Hugg went on to play with his brother Mike in Manfred Mann Chapter Three.

Artist information sources include: The book, 'Tapestry of Delights Revisited' by Vernon Joynson.