From: London, England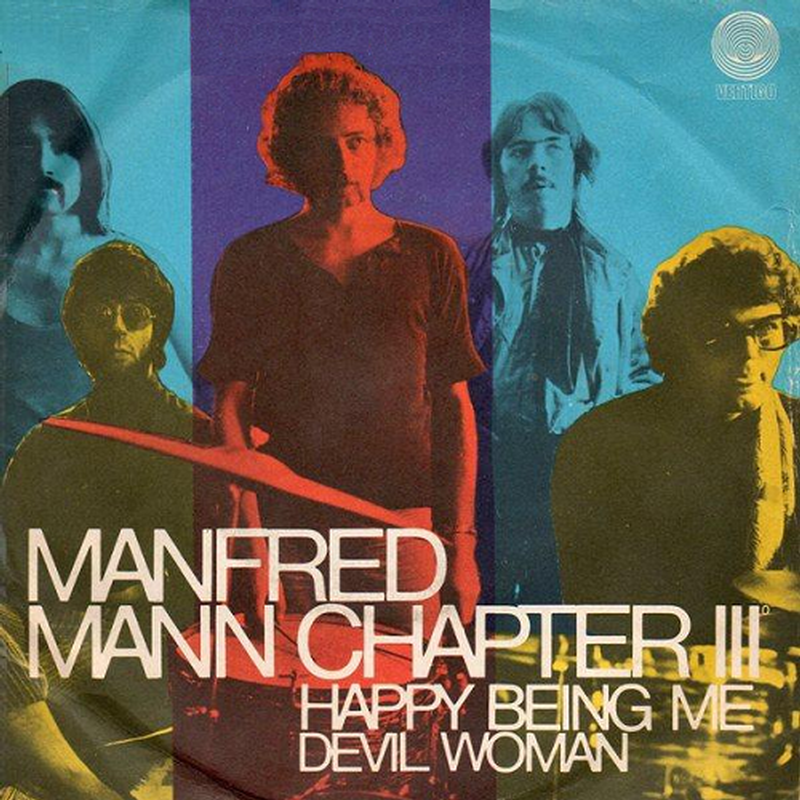 Manfred Mann Chapter Three came to fruition in the fall of 1969 after the splintering of the original Manfred Mann band earlier that year. With psychedelia shifting towards a more progressive sound at the time, this ensemble focused on experimental jazz-rock, centered around Manfred Mann (organ) and his long-time collaborator Mike Hugg (vocals, piano). Other members included Craig Collinge (drums), Bernie Living (saxophone), Steve York (bass) and last but not least, Mike's brother and former Cherry Smash alum Brian Hugg (guitar).

The group debut their new sound live at Newcastle's Mayfair Ballroom on October 24, 1969. The band's vibe focused on the "time, no changes" approach of Miles Davis and John Coltrane, applied to slow, funky grooves, alternating with blaring big-band horn riffs and improvised free-jazz solos. A debut, self-titled LP was then issued in November of '69, which includes a handful of well crafted prog-psych tunes along the same lines of King Crimson, Family and Audience. In the late summer of 1970, the group released the outstanding single 'Happy Being Me' of which a longer, more elaborate version would later appear on their second LP titled Volume Two in the fall of that year. This album isn't as strong as the first, but did receive positive reviews from critics. Unfortunately, none of their records sold that well, prompting the demise of the Mann-Hugg relationship due to creative differences, and the shelving of a third LP that was never completely finished.

In 1971, Mann of course went on to form Manfred Mann's Earth Band, which eventually broke through with two huge hits in 1975 by issuing outstanding covers of Bruce Springsteen's 'Blinded By The Light' and 'Spirit In The Night'. Although a studio album hasn't been released since 2004, the group continues performing to large audiences to this day.

Artist information sources include: The book, 'Tapestry of Delights Revisited' by Vernon Joynson.