From: Los Angeles, CA, USA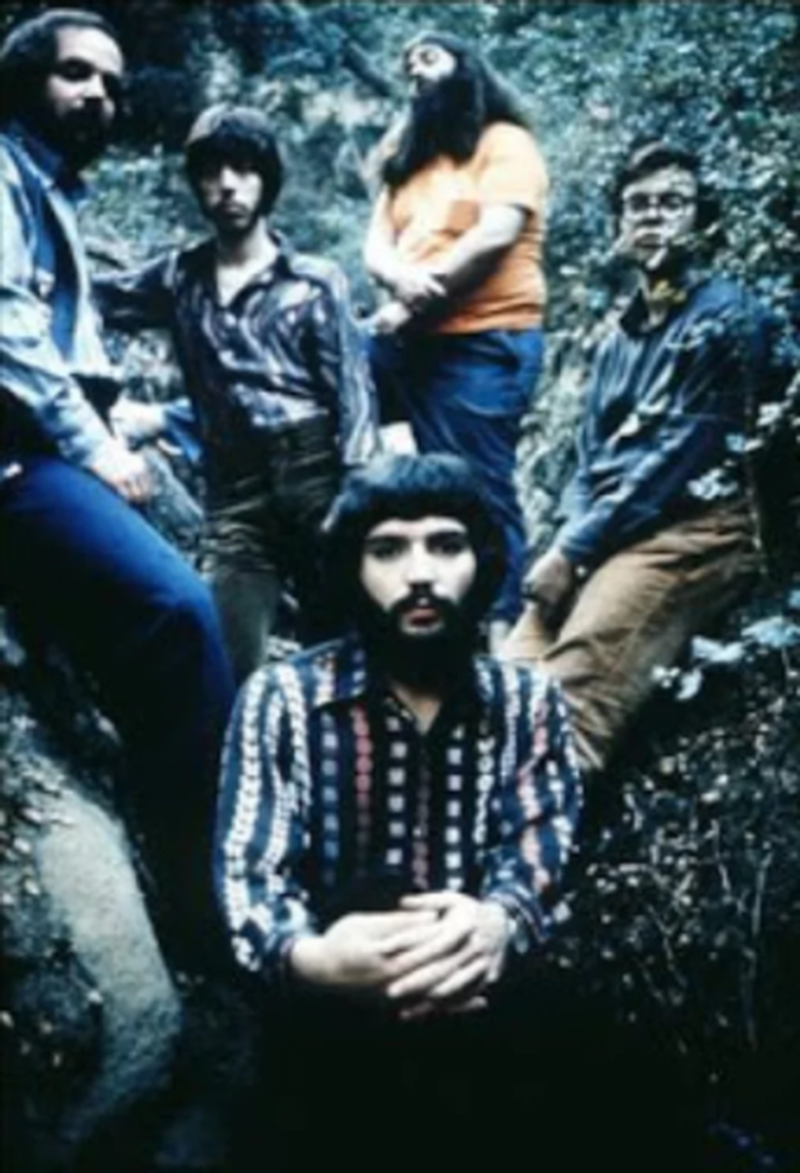 This L.A. based blues-rock, boogie band formed in 1965, taking their name from Tommy Johnson's 1928 'Canned Heat Blues', a song about an alcoholic who had desperately turned to drinking Sterno, which is nicknamed "canned heat". The importance of the group lies not only with their blues based music, but also with their efforts to reintroduce and revive the careers of some of the great old bluesmen and their improvisational abilities.

The group was led by Alan "Blind Owl" Wilson (guitar, harmonica, vocals) and Bob "The Bear" Hite (vocals, harmonica). Other original members included Stuart Brotman (bass), Frank Cook (drums) and Henry "Sunflower" Vestine (guitar) who was a former member of Frank Zappa's Mothers Of Invention. In late 1966, the band was still struggling to take off and Brotman, who would later join the Kaleidoscope, left and was replaced by Mark Andes (bass). This lineup gained momentum into 1967, becoming the resident band at the L.A. club Kaleidoscope and, with the help of their manager Skip Taylor, signed with Liberty Records. In March, 1967, Andes left to join Spirit and was replaced by Larry "The Mole" Taylor (bass), a very accomplished musician who was best known for being the session bassist for the Monkees.

Their August, 1967 self-titled debut LP was released not long after their appearance at the Monterey Pop Festival. In early 1968, Fito De La Parra (drums) replaced Cook for their second album, Boogie With Canned Heat. This LP was more successful, spawning the hit single 'On The Road Again'. In 1969, they released the inconsistent double album Livin' The Blues', but it did bring them their biggest hit, 'Goin' Up The Country', a song built around Henry "Ragtime Texas" Thomas' reed fife riff from the late 1920s recording 'Bull Doze Blues' (often miscited as 'Bulldozer Blues'). Guitarist Harvey Mandel replaced Vestine for part of 1969 into 1970, and the band appeared at the August, 1969 Woodstock Festival with their performance appearing on both the album and film.

1970 through 1971 was the musical high point for the original lineup. In September, 1970, they released the excellent Future Blues LP, which includes their last hit, a cover of Wilbert Harrison's 'Let's Work Together'. They also brought in John Lee Hooker to record the double LP Hooker 'N' Heat. This was to be the first album of Hooker's career to make the U.S. charts, topping out at #73 in February, 1971. Unfortunately, Wilson died of a drug overdose and apparent suicide in September, 1970 prior to the album's release. Autopsy results were inconclusive and, as he left no suicide note, controversy still remains over the matter.

The band continued to record original material throughout the mid 70s and toured into the early 80s. In 1981, Hite died of a heart attack, but the band stayed alive, led by De La Parra. To this day, Canned Heat remains strong, issuing LPs on a continual basis and playing live. They are especially popular in Europe and Australia.