From: Denver, CO, USA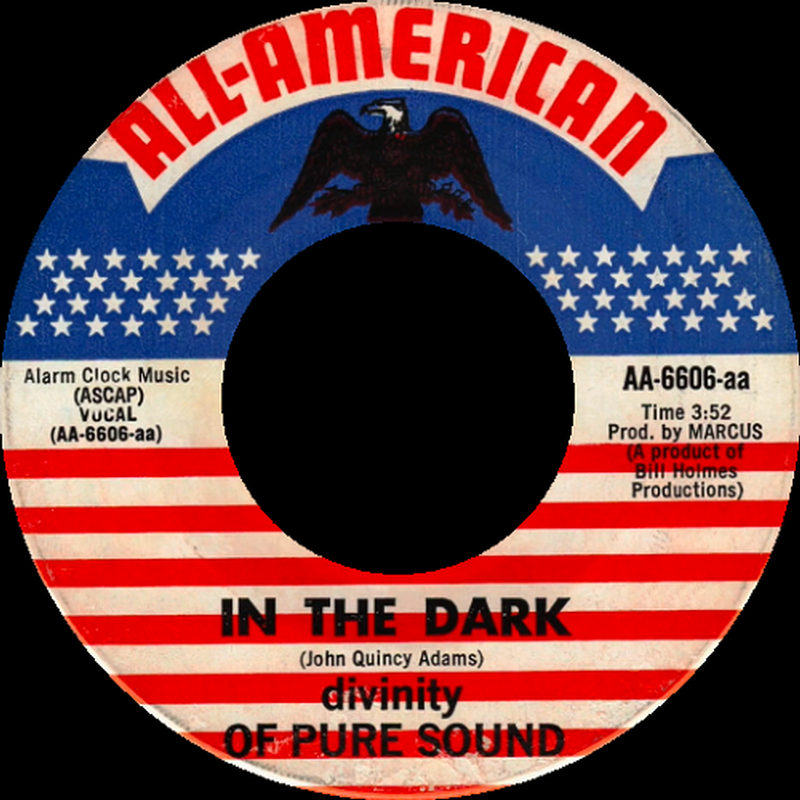 Very little is known about this creatively named Denver outfit that formed in 1967 and issued one ridiculously obscure and incredible 45 ('In The Dark' b/w 'IBM Blues') on the All-American label in 1969. Original members included Nathan Warner (lead guitar), John Quincy Adams III (guitar), George Gardine (bass, vocals) and Tim McMillian (drums). Sometime in 1968, McMillian was replaced by James "Denny" Townsend (drums). Both sides of their sole record are excellent, with the A-side being a highly original, Crosby, Stills & Nash inspired rocker and the flip being a rather weird but cool instrumental that sounds like a cross between King Crimson and the Mothers Of Invention.

If you have any further information on this group, please e-mail to paulmaze@techwebsound.com.

Artist information sources include: The book, 'Fuzz, Acid, and Flowers Revisited' by Vernon Joynson.