From: Cleveland, MS, USA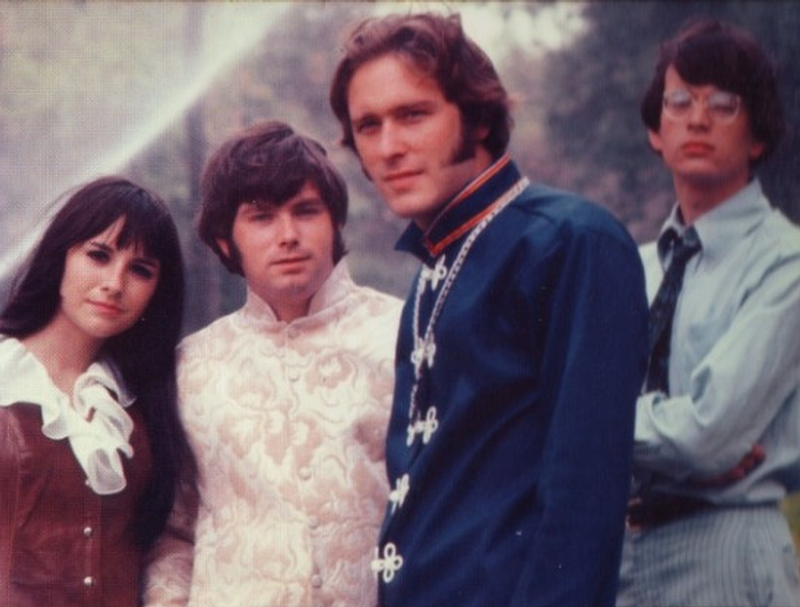 This central Mississippi outfit formed in 1965 as the Phantoms with original members Jerry Bounds (guitar), Johnny Walker (guitar), Bruce Blackman (keyboards), Charlie Ross (bass) and Roy Whitaker (drums). In 1966, the group relocated to the larger town of Biloxi, MS where Linda Lawley (vocals) joined the fold and they changed their moniker to Eternity's Children. The band had aspirations of becoming a southern California pop-psych act similar to the Mamas & The Papas and worked hard tightening up their sound on the New Orleans club circuit before moving out west to L.A. where the hooked up with former Music Machine bassist Keith Olson, scored a record deal with A&M and issued a debut single ('Wait And See' b/w 'Rumors') in the summer of 1967. Unfortunately, the record went nowhere and they were subsequently dropped from the label.

In 1968, the group rebounded when they signed with Tower Records and issued a debut, self-titled LP that spring. During the recording of the album, severe creative differences arose between members, prompting the replacement of Blackman with Mike McClain (keyboards) and the ousting of both Bounds and Walker who weren't replaced, thus reducing their headcount to four. The eponymous record, which was produced by Curt Boettcher of Sagittarius and Millennium fame along with Olsen, generated a minor hit ('Mrs. Bluebird') that peaked at the #69 spot on the Billboard Hot 100. The album's standout track however is the sublime and well-orchestrated 'Again Again' featured here on TWOS. It should also be noted that the band appeared on Dick Clark's popular nationwide TV show American Bandstand during the summer of '68.

The latter half of 1968 saw the group release a follow-up LP ('Timeless') that was produced this time by Gary Paxton who had mixed their previous LP. Unfortunately, this album consists of a rather bland collection of sunshine pop efforts, except for a cover of the Chocolate Tunnel's 'The Thinking Animal', which could have been very good, but gets utterly destroyed by the inclusion of some extremely corny animal noises and other absurd sound effects. On top of that, the record wasn't even released in the U.S. where it was recorded, but rather only in Canada and the U.K. The band forged on through 1969 and into 1970, releasing a few more singles on Tower and a final on the Liberty label before finally calling it quits.

Artist information sources include: The book, 'Fuzz, Acid, and Flowers Revisited' by Vernon Joynson.