From: San Jose, CA, USA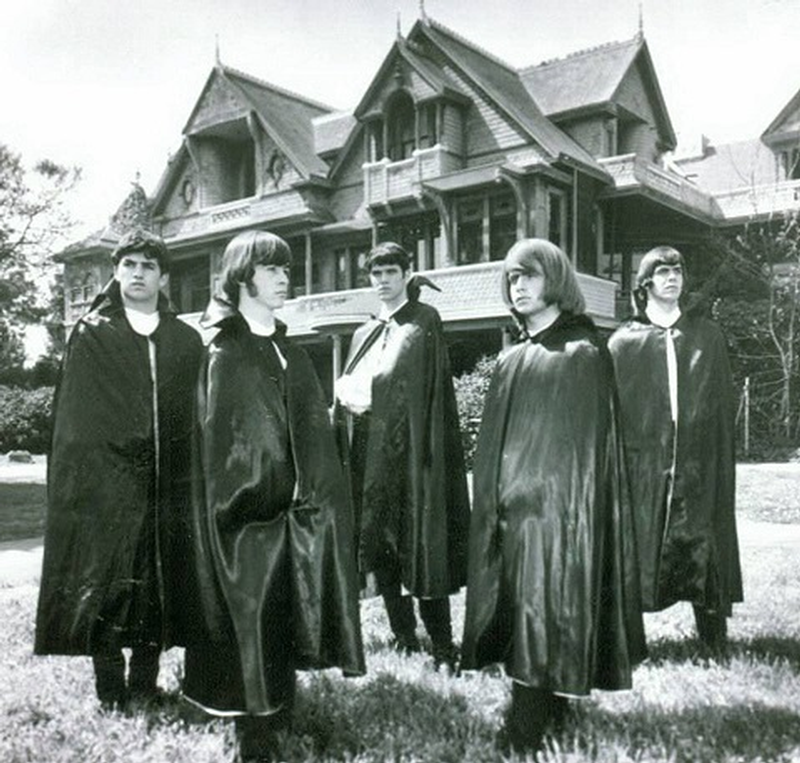 This San Jose garage-psych outfit started life as the Squires when high school classmates John "Mouse" Michalski (lead guitar) and Roy Chaney (bass) decided to form a band in the early 60s. In late 1964, they changed their name to the Count Five with a stabilized lineup that included founders Michalski and Chaney, along with Craig "Butch" Atkinson (drums), Sean Byrne (vocals, rhythm guitar) and Kenn Ellner (lead vocals, tambourine, harmonica).

In mid 1966, after being discovered by popular KMEN DJ Brian Lord, they were finally signed by the local Hollywood label Double Shot and released their debut single ('Psychotic Reaction' b/w 'They're Gonna Get You'), which quickly shot to #5 on the U.S. charts in the fall of that year. This was a huge hit for not only the group, but also the fledgling record company, and paved the way for the issue of an LP (Psychotic Reaction) in late 1966, which was a first for both parties. The album peaked at #122 on the U.S. charts, but the song proved to be a "one hit wonder" as follow up 45s weren't remotely as fruitful. Besides the song 'Psychotic Reaction', another highlight found on the LP is the simple but pleasant 'The Morning After', which first appeared on the B-side of their second 45 in late '66.

The success of 'Psychotic Reaction' did take the quintet on a whirlwind U.S. tour where they opened for major acts like the Beach Boys, Byrds and Doors just to name a few. The group continued into 1969, finally calling it quits by the end of the decade.

Artist information sources include: The book, 'Fuzz, Acid, and Flowers Revisited' by Vernon Joynson.