From: Seattle, WA, USA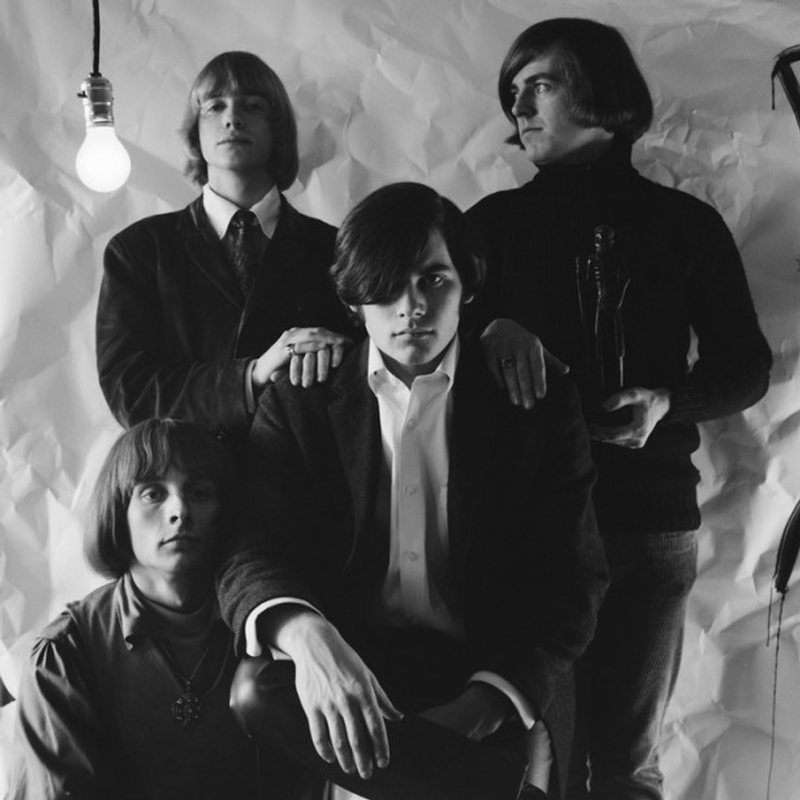 The Daily Flash formed in the summer of 1965, becoming Seattle's first psychedelic underground rock band. Even though they were a popular live act that remained together for about three years, they only managed to officially release two singles. Original members included Don MacAllister (bass), Steve Lalor (guitar), Doug Hastings (lead guitar) and John Keliehor (drums).

The group was discovered by a local record distributor while playing a downtown Seattle club called The Door. It was this distributor that got the band signed to Parrot Records in 1966, where they recorded and released their first 45 (a Bob Dylan cover of 'Queen Jane Approximately' b/w their incredible version of 'Jack Of Diamonds'). The single was poorly recorded and sold few copies, but Buffalo Springfield's manager, Charlie Greene, somehow took notice and invited the band to L.A. to re-record the single.

In the Spring of 1966, the group moved to San Francisco where they played multiple gigs at Chet Helms' Avalon Ballroom. They soon moved back south to L.A. where they played numerous shows at the Whisky a Go Go with such bands as the Byrds, Love and the Sons Of Adam. In early 1967, they released their second 45 ('The French Girl' b/w 'Green Rocky Road'), but although well received in California, it got little airplay and didn't break nationally. It was about this time that they made a campy guest appearance on the TV show The Girl From U.N.C.L.E., starring a young Stephanie Powers.

With success waning, the band began to splinter when Hastings departed in May, 1967 to briefly become a member of the Buffalo Springfield. Hastings was replaced by prior Sons Of Adam member Craig Tarwater (guitar) and, at about the same time, Keleihor too left and was replaced by Tony Dey (drums). They continued to play into 1968 with Dey being replaced by Ron Woods (drums) just before they finally disbanded.

Artist information sources include: The book, 'Fuzz, Acid, and Flowers Revisited' by Vernon Joynson.