From: Saint-Tropez, France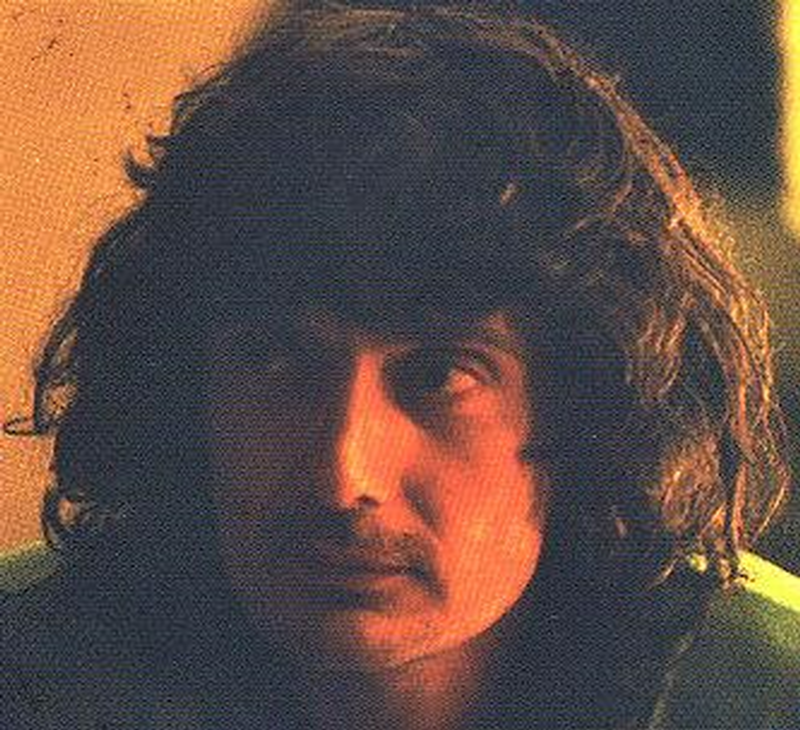 The story of Philippe Debarge and the Pretty Things, although not widely known, is one of the most interesting legends in the annals of rock and roll. As the story goes, Philippe De Barge was a rich, eccentric French playboy who had everything money could buy, but above all else, yearned of becoming a famous rock star. He lived in a large chateau in Saint-Tropez, France overlooking the Mediterranean Sea with his family that had made a fortune in the pharmaceutical industry. The time was early 1969 and Philippe was a huge fan of the Pretty Things, a well established and popular British band that had just released the LP S.F. Sorrow, which is now considered by many to be one of the finest U.K. 60s psychedelic albums ever released, but at the time was unfortunately a commercial bomb.

Debarge began actively seeking out the Pretties in hopes of partnering with them on an album of his own that he would sing lead vocals on. Due to the commercial failure of S.F. Sorrow, the Pretties needed cash and caught wind of the Debarge proposal. Not knowing what to expect, but in a money crunch, a few key members of the band (Phil May and Wally Waller) traveled to the South of France to meet with Debarge and feel out the unusual request. There they found a musically inexperienced, but genuinely enthusiastic and authentic fellow who was determined to make his fantasy a reality; and best of all, he had the cash and resources necessary to make it happen! May and Waller stayed at the Debarge compound for around five days and had the time of their lives eating exotic food, drinking exquisite French wines and riding around in several rare luxury autos, including a 1908 Rolls Royce. Waller recalls that, "the most difficult decision I had to make while I was there was whether to use the saltwater pool or the freshwater pool."

The trip to Saint-Tropez cemented a bond between the friendly Debarge and May-Waller and plans were made to meet Debarge back in London where they would record his album; the only major stipulation to the agreement was that they would only work with original songs written by the Pretties. Although the Pretties had been recording at Abbey Road Studios, this was considered an extracurricular activity so another facility, Nova, was chosen, which at the time was one of the first studios in London to have 8-track recording equipment. Debarge picked up the tab for everything and spared no expense in equipping the project with ample studio time and the rental of additional instruments not already owned by the band.

For a Frenchman, Debarge spoke excellent English and although he had no prior experience as a vocalist, he had a natural prowess for singing lead. The Pretties of the time included Phil May (backing vocals), Wally Waller (bass, guitar, keyboards, percussion, backing vocals), Jon Povey (keyboards, drums, percussion, backing vocals), Victor Unit (lead guitar, backing vocals) and Twink (drums), who played on four of the record's 12 tracks. The set turned out to be nothing less than excellent and includes mostly never before released material, but also unique renditions of a few tunes ('Alexander', 'Eagle's Son' and 'It'll Never Be Me') that were also recorded under the Pretties' pseudonym, the Electric Banana.

The LP was burned to acetate but unfortunately wasn't officially released until 2009 when May and Waller got together with UT Records/Ugly Things and re-mastered the recordings, and finally issued the tracks on CD as they were originally meant to be heard. Prior to this release, all that was available of these songs was a very poor acetate recording that did them little justice. A huge hats off to May, Waller and UT Records/Ugly Things for collaborating on this project and remastering these outstanding tracks!

Artist information sources include: The liner notes in the CD, 'The Pretty Things – Philippe Debarge' released on UT Records/Ugly Things in 2009.