From: Blackpool, England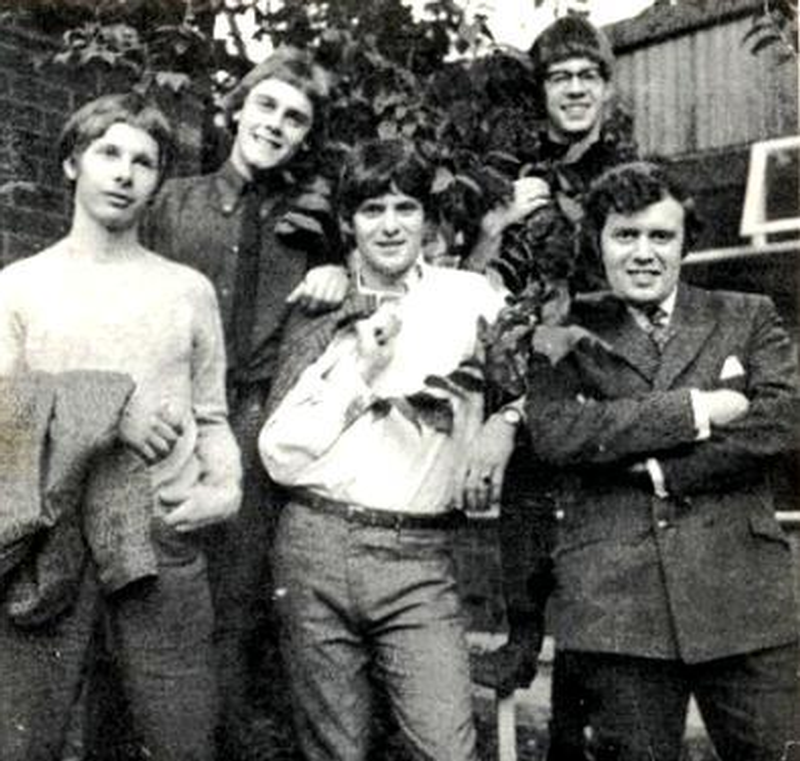 This U.K. pop-soul outfit started life in the early 60s as the Executives. Members included Roy Carr (vocals), Peter Fielding (lead guitar), Colin McLaren (guitar, vocals), Peter Nugent (guitar), Don Eld (bass), Reg Powell (organ) and Derek Fell (drums). They released several 45s (but zero LPs) from 1964 through 1969 and in 1968, shortened there name to the singular Executive. The first 45 under this abbreviated moniker ('Tracy Took A Trip' b/w 'Gardena Dreamer') is excellent and the A-side should have been a hit, but the BBC banned it due to the song title's presumed drug connotation.

After the band split at the end of the decade, Carr went on to become one of Britain's best known rock and roll writers as an author and editor for the magazine NME (New Musical Express). Carr then became the executive editor for NME, Melody Maker and Vox magazines until his retirement in 2006.

Artist information sources include: The book, 'Tapestry of Delights Revisited' by Vernon Joynson.