From: London, England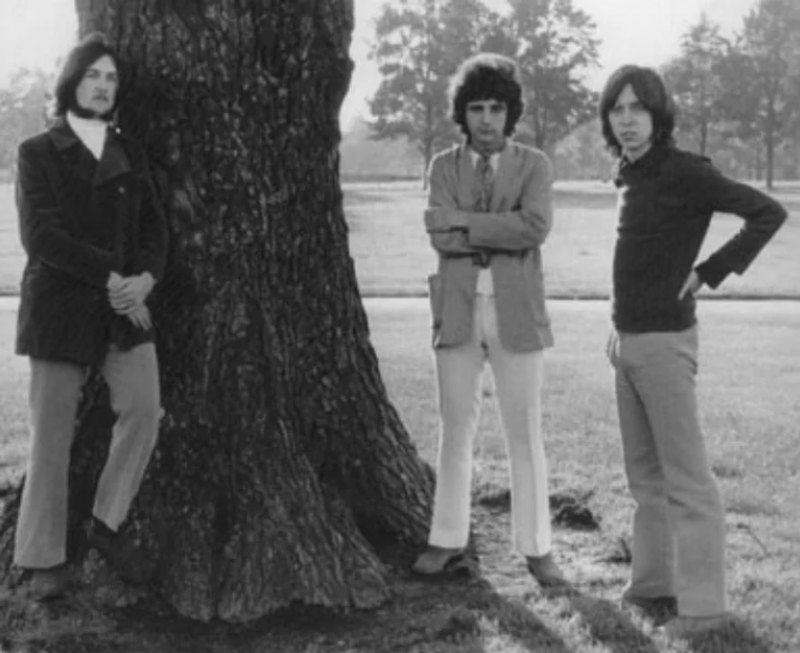 This London based, studio only outfit recorded a one-off, self-titled LP in 1967 that was finally released in the fall of 1968 on the budget record label, Saga. Members consisted of Attack alumnus John Du Cann (guitar, vocals), along with Mick Hawksworth (bass) and Jack McCulloch aka Jack Collins (drums).

What makes this band interesting is that their album, which has its definite moments of greatness, was reportedly recorded in a total of four hours in a children's nursery and, on top of that, the drummer Collins had not heard any of the tracks prior to the session! It can be described as a loose concept album, covering the mundane activities of a typical British worker's weekend. Highlights include the awesome title track, the freaky 'Sunday Morning?' and the hard-driving instrumental 'Car Wash'. After the project was completed, Du Cann and Hawksworth went on to form Andromeda.

Artist information sources include: The book, 'Tapestry of Delights Revisited' by Vernon Joynson and an article by Richie Unterberger at All Music Guide.