From: San Francisco, CA, USA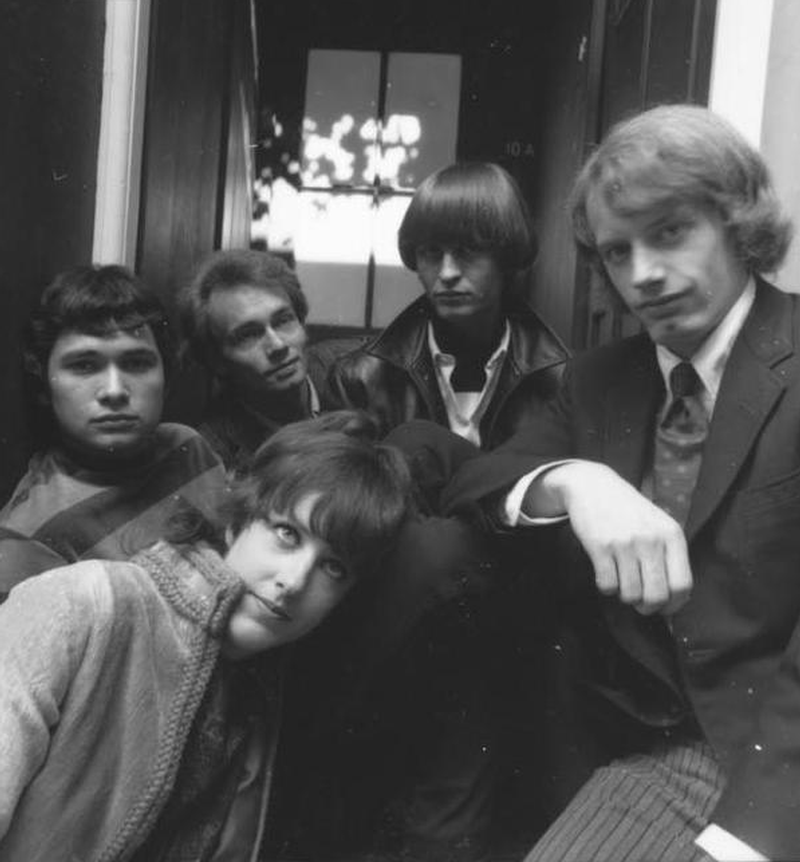 The Great Society (also known as the Great!! Society!!) was one of the first underground psychedelic bands to emerge out of the San Francisco, Haight-Ashbury scene. The group, originally inspired by The Beatles, formed in the late summer of 1965 and sarcastically named themselves after U.S. President Lyndon Johnson's domestic program plan of the same title. Although not as disciplined as their Bay Area contemporaries the Jefferson Airplane and Grateful Dead, the Great Society were almost as popular during their brief run, showing a level of creative prowess matched by few. Original members included husband and wife team Grace Slick (vocals, piano) and Jerry Slick (drums), along with Jerry's brother Darby Slick (guitar), Dave Minor (guitar, vocals) and Bard DuPont (bass). Peter Vandergelder (bass) would later replace DuPont.

The group played the first dance organized by the Family Dog at the Longshoreman's Hall in 1965. They also gigged frequently at other key local venues like the Fillmore, Avalon Ballroom and Matrix. Even though the band penned and performed a full quiver of original songs, they issued only one single during their lifetime ('Someone To Love' b/w 'Free Advice') on the local Northbeach label in early 1966. Both songs were written by Darby Slick and are outstanding (the A-side would later be covered by and become a huge hit for the Jefferson Airplane under the modified title 'Somebody To Love'). Other great songs that the band recorded but never originally released include 'Father Bruce', 'Double Triptamine Superautomatic Everlovin' Man' and Grace Slick's psychedelic anthem 'White Rabbit', which would also later become a huge hit for Jefferson Airplane in 1967.

Later in 1966, Columbia Records offered the Great Society a national recording deal, but by the time the contract arrived in the mail, Grace Slick had already been spirited away by the Jefferson Airplane to replace their departing female vocalist Signe Anderson. Not only did the Great Society lose an attractive and talented lead singer, but she also took along with her two of the band's strongest compositions, which, as mentioned before, would both become huge hits for the Airplane. With the departure of Grace, the Great Society couldn't sustain itself and dissolved in the fall of '66. Grace and Jerry would also divorce. Columbia did however end up issuing one 45 ('Sally Go 'Round The Roses' b/w 'Don't Think So') in late 1966 and two LPs titled Conspicuous Only In Its Absence and How It Was in 1968 to capitalize on Jefferson Airplane's/Grace Slick's huge success.

Artist information sources include: The book, 'Fuzz, Acid, and Flowers Revisited' by Vernon Joynson. Artist photo courtesy of Herb Greene.