From: Seattle, WA, USA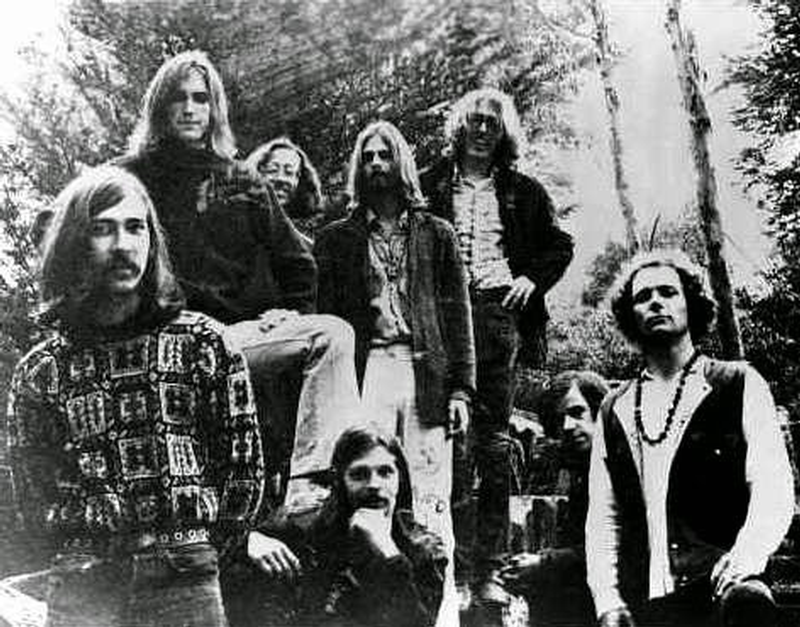 This group, which has a very confusing and sordid history, began life in 1966 and originally hailed from Seattle where they were known as the West Coast Natural Gas. Original members included Steve Guinn (guitar, vocals), Dean Herrick (guitar), Dave Burke (bass), Jeff Labrache (drums) and Kris Larson (12-string guitar, vocals). Guinn and Herrick were soon replaced by Mike "Kep" Kepley (guitar, vocals) and Chuck Bates (lead guitar), who both shared an apartment with Doug Hastings of the Daily Flash. Bates then left suddenly to join the military and was replaced by Steve Mack (lead guitar). Kepley then contracted hepatitis and was replaced by Pat Craig (vocals).

In late 1967, the West Coast Natural Gas relocated to San Francisco, was signed by producer and manager Matthew Katz (Moby Grape, Jefferson Airplane, It's A Beautiful Day) and issued one 45 ('Go Run And Play' b/w 'A Favor') on Katz's San Francisco Sound label under that moniker. In 1968, they recorded four strong tracks (including the excellent 'Hashish' and 'Water Or Wine'), which were released on the Katz conceived psychedelic compilation LP titled Fifth Pipedream, Volume 1. It's interesting to note that these songs were actually recorded by the West Coast Natural Gas, which abruptly broke up soon after the tracks were laid to vinyl. Katz then decided to rename the already defunct ensemble Indian, Puddin' And Pipe and issued the songs under this moniker. Other bands that are featured on this obscure record include It's A Beautiful Day, Black Swan and Tripsichord Music Box.

In late 1968, Pat Craig and Steve Mack got back together and reformed a new, more eclectic version of Indian, Puddin' And Pipe with Rex Larsen (guitar, vocals), Paul Trousdale (tenor saxophone, flute, vocals), Dennis Lannigan (alto saxophone, piano, vocals), Steve "Warthog" Jackson (bass, vocals) and Barry Lewis (drums). Other members that would later join the band before its final demise in late 1969 included Rick Quintanal (drums), Jock Ellis (trombone), David Savage (trumpet) and Lydia Moreno (vocals).

Artist information sources include: The book, 'Fuzz, Acid, and Flowers Revisited' by Vernon Joynson.