From: Salinas, CA, USA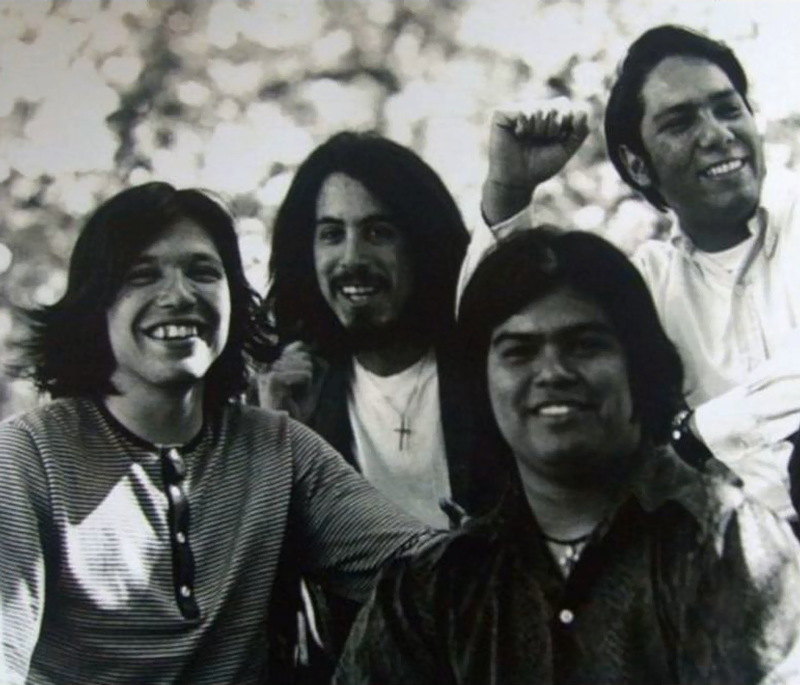 Louie And The Lovers was a Mexican-American band out of Salinas, CA that played a unique blend of well crafted, Latino influenced guitar-based folk rock. Inspired initially by The Beatles and Byrds, singer and songwriter Louis Ortega (guitar, vocals) needed a creative outlet for his music, so in 1966 he formed a band with three of his high school pals: Frank Parades (guitar), Steve Vargas (bass) and Albert Parra (drums).

For nearly four years, the group played teen clubs, high schools and parties in and around the Salinas area, honing their skills while Ortega continued to write original material. In 1968, Ortega fell in love with Creedence Clearwater Revival, which became another huge influence on his song writing. It wasn't until early 1970 that the band got their big break when Doug Sahm of the Sir Douglas Quintet heard a demo tape of their material and instantly flipped for them. He quickly became the group's mentor and pitched them to various record companies. It was Epic that decided to take a chance on them, first issuing two singles and then a full length LP titled Rise. The album, produced by Doug Sahm and consisting of mostly original material, is nothing short of excellent, with highlights that include the title track, 'Driver Go Slow', 'It's The Morning' and an outstanding cover of the Kaleidoscope's 'If The Night'. Unfortunately, as good as the record is, it wasn't heavily promoted and sold very few copies at the time.

In early 1972, the band released a third and final 45 ('Little Georgie Baker'), but this too made little commercial impact prompting a divorce from Epic. With Doug Sahm still backing the band, a new contract was signed with Atlantic Records and the recording of a second LP began. This project was ill fated however when Atlantic decided to shelf it midway through for no apparent reason, which prompted the group to split.