From: San Francisco, CA, USA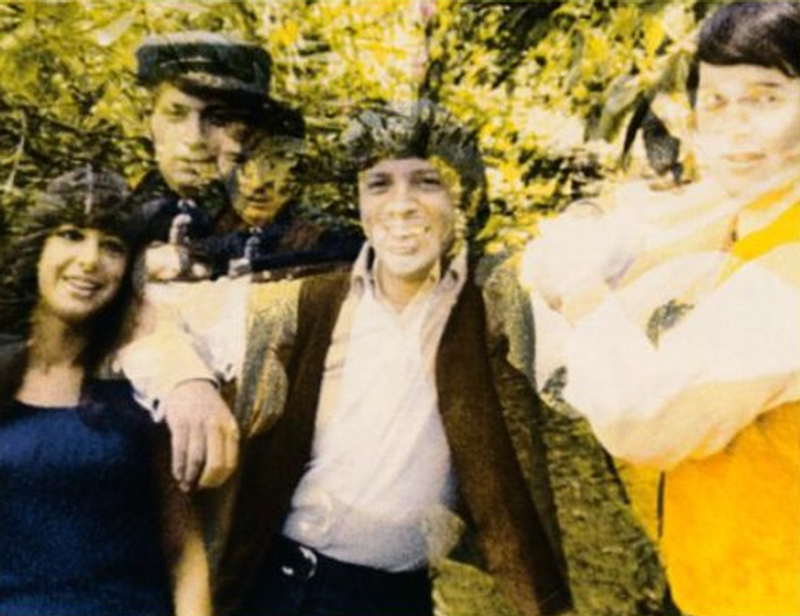 This band was one of the first notable Bay Area psychedelic rock acts that helped shape what was to become known as the "San Francisco Sound". They formed in late 1964 when most members relocated from Coral Gables, FL and changed their name from the Valiants to the Mojo Men. Although originally a scrappy R&B group inspired by the likes of the Rolling Stones and Them, they would later evolve into more of a folk rock ensemble in the vein of the Vejtables and early Jefferson Airplane. Original members consisted of Jimmy Alaimo (bass, vocals), Paul Curico (guitar), Don Metchick (organ) and Dennis DeCarr (drums, vocals).

In 1965, the group signed with Autumn Records and began issuing 45s, many of which were produced by a young Sylvester Stewart who would of course later change his name to Sly Stone and head up the very successful Sly & The Family Stone. They were very popular around the Bay Area during this time, having local hits with 'Dance With Me', 'She's My Baby', and a cover of the Rolling Stone's 'Off The Hook'.

By late 1966, the Mojo Men had begun to take on a more folk-rock sound with DeCarr being replaced with female Vejtables alumna Jan Errico (drums, vocals). By early 1967, the new lineup had left Autumn and was signed by the national Reprise label. Their first single on Reprise was an excellent baroque cover of Buffalo Springfield's 'Site Down, I Think I Love You', which became a U.S. Top 40 hit, peaking at #36. In 1968, Metchick left the group and the remaining members shortened their moniker to the Mojo and issued an LP titled Mojo Magic (Errico had understandably grown tired of being called the Mojo Men when she was a woman, which prompted the name change). Unfortunately, the album didn't catch on causing them to finally call it quits in 1969.

Artist information sources include: The book, 'Fuzz, Acid and Flowers Revisited' by Vernon Joynson and an article by Richie Unterberger at All Music Guide.