From: London, England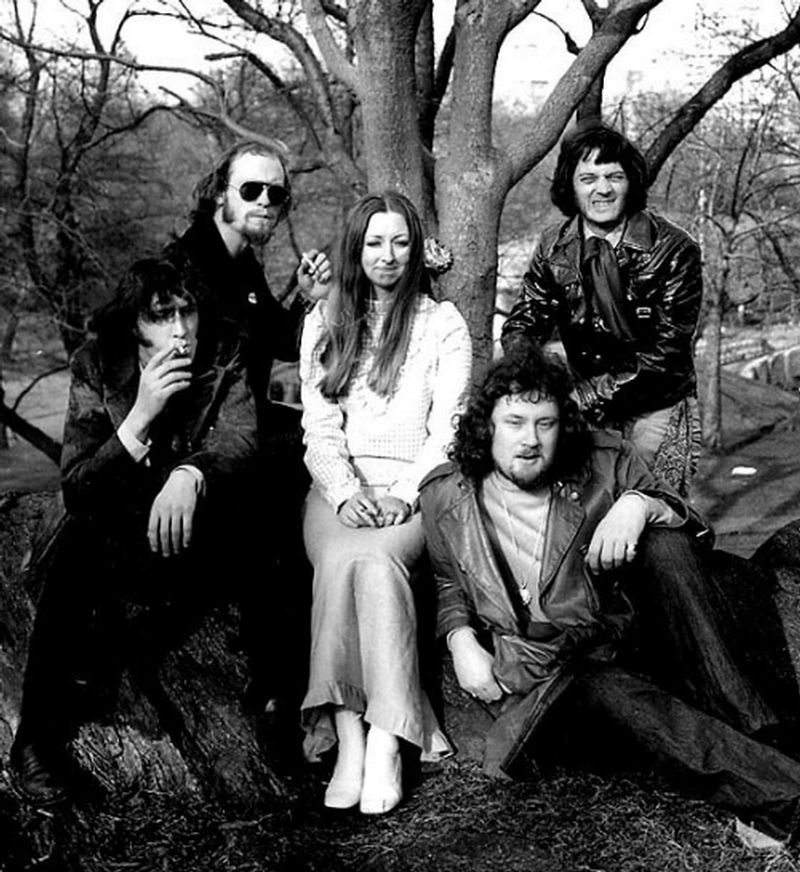 Formed in 1967 by British folk revival guitarists Bert Jansch and John Renbourn, the London based Pentangle performed traditional folk songs with impeccable virtuosity. Jansch and Renbourn were already well established players and had released several solo albums by the time they collaborated on the LP Bert And John that was issued in late 1966. The foundation for Pentangle was laid on Bert And John with the addition of the sparse rhythm section of Terry Cox (drums) and Danny Thompson (upright bass), who had played on many Donovan recordings. Jaqui Mcshee, another well-known singer on the folk circuit, handled lead vocals.

It is important to note the influence of Bert Jansch's guitar playing on several up-and-coming players in rock. Neil Young and Jimmy Page are both on record confirming his influence. Led Zeppelin's 'Black Mountainside' is a slight reworking of Jansch's 'Black Waterside' and Young adopted Jansch's style for much of his acoustic work. A trace of Jansch's influence is also evident in Donovan's and Paul Simon's playing, both of whom had crossed paths with Jansch in the mid 60s.

The Pentangle's self-titled first album debuted in early 1968 to rave reviews. What made their sound so unique was the soft and intimate atmosphere created by their delicate playing of their acoustic instruments. Mcshee's voice exudes a pureness and clarity that few women have achieved in folk or pop. Mixing traditional folk songs like 'Let No Man Steal Your Thyme' and 'Bruton Town' with originals like 'Bells' and 'Pentangling' show the group's versatility at fusing different styles into one cohesive sound. Their reputation grew and they continued to build a solid following through their tight and professional live performances.

The double album Sweet Child followed in late 1968 and is considered by most to be their definitive work. With half of the tracks live and half studio, they were able to convey their influences of blues, jazz and traditional folk to mass audiences. They followed Sweet Child with their most successful (and commercial) album titled Basket Of Light, which includes their hit single 'Light Flight'. A follow-up single (the ballad 'Once I Had A Sweetheart') utilizes a sitar and ethereal double-tracked vocals to great psychedelic effect. Despite the success of the two singles, the Pentangle stayed true to their deep-rooted traditional British folk sound.

Their next two LPs (Cruel Sister and Reflection) raised some eyebrows with the subtle use of electric guitar, courtesy of John Renbourn. The group kept busy as they contributed music to a pair of movie soundtracks, Christian the Lion and Tam Lin. With all of this going on, Jansch and Renbourn continued to release critically acclaimed solo albums.

Their final album (Solomon's Seal) was one of their most upbeat with the funky acoustic piece 'Wedding Dress', featuring Jansch on banjo, and the much overlooked 'Sally Free And Easy', which displays Renbourn layering multiple electric guitars.

The group came to a prolonged end with the departure of Jansch on New Years Day, 1973. Since then, their reputation has reached legendary status as they continue to influence musicians world wide.