From: Liverpool, England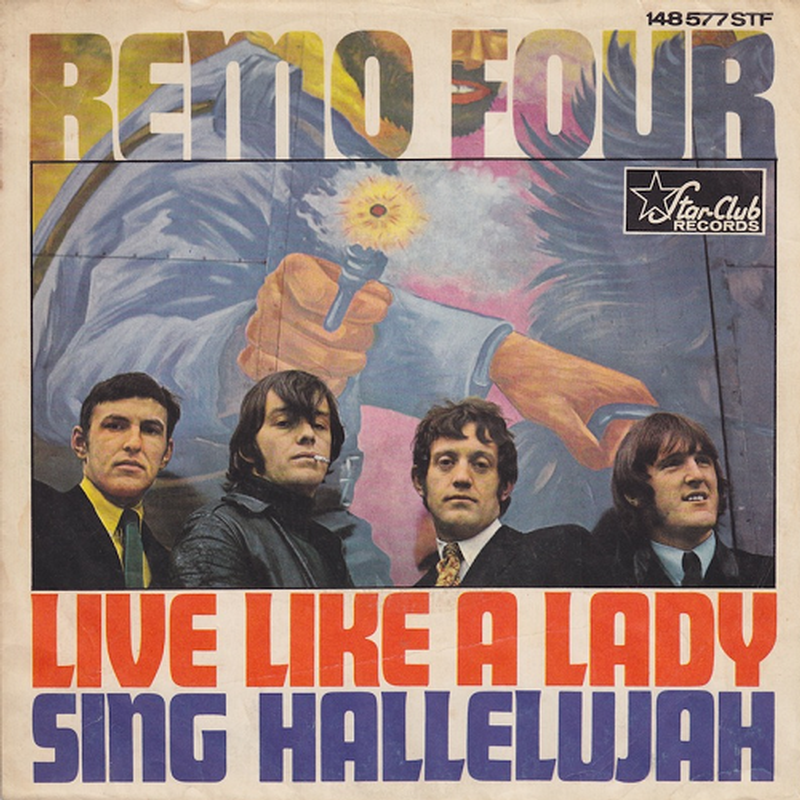 This Liverpool quartet formed in 1959 with original members Colin Manley (lead guitar, vocals), Don Andrew (bass), Keith Stokes (rhythm guitar) and Harry Prytherch (drums). In the early 60s, they were recruited by Beatles manager Brian Epstein to become the backup band for Johnny Sandon (lead vocals) and then Tommy Quickly (lead vocals). At around that time in 1963, Prytherch was replaced by Rob Dyke (drums) and Andrew by Phil Rogers (bass, rhythm guitar, vocals). Stokes was then eventually replaced by Tony Ashton (keyboards, vocals).

The band spent most of their time in Germany playing the club circuit there. In 1967, they issued a German only LP (Smile!) of mainly R&B standards, but it also includes the extremely unique and psychedelic 'Live Like A Lady', which was also released in the U.K. as a single on the Fontana label. Unfortunately the Remo Four was never able to make it big and eventually split up in 1968. Ashton then went on to co-form the trio Ashton, Gardner And Dyke in late '68 and eventually joined Family in 1972.

Artist information sources include: The book, 'Tapestry of Delights Revisited' by Vernon Joynson.