From: London, England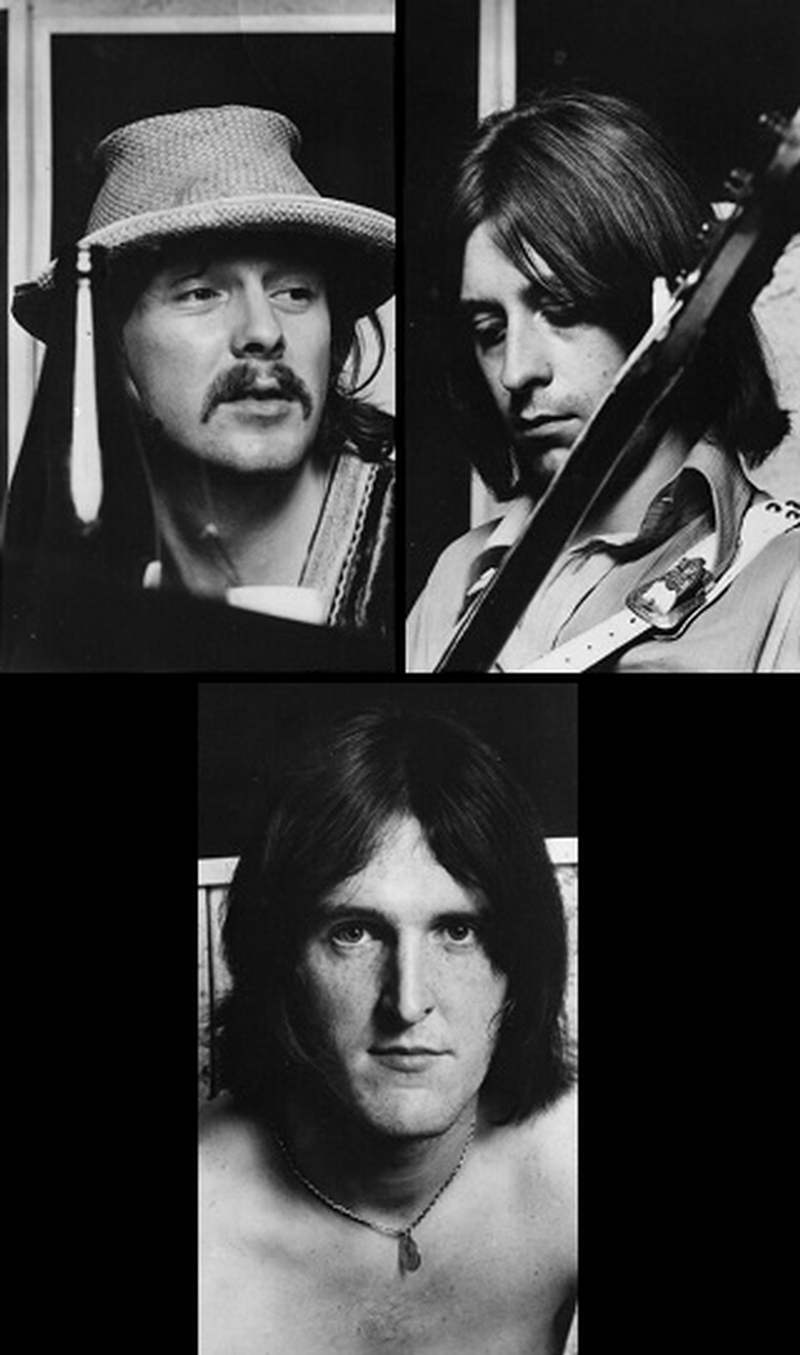 This London based trio formed in late 1968 and could be considered somewhat of a "supergroup" due to its members originating from other fairly popular acts: Tony Ashton (keyboards, vocals) had been in the New Dakotas and Remo Four, Kim Gardner (bass) in the Birds, Creation and Quiet Melon, while Roy Dyke (drums) was also formerly in the Remo Four.

The band issued their debut single ('Maiden Voyage' b/w 'See The Sun In My Eyes' in early 1969 with the B-side being an outstanding, Eastern tinged slice of psychedelia written and produced by former Vince Maloney Sect and then current Bee Gees guitarist Vince Malouney. Late that year, the group released a self-titled LP, which leans heavily toward soulful R&B with some pop-psych orchestration smattered around its edges. Unfortunately, neither record sold well, but they were soon given a booster shot when they toured with Delaney & Bonnie, which led to an appearance on the popular German television show Beat Club. The band also then went on to tour as the opening act for Deep Purple.

In late 1970, the trio issued a follow up LP titled The Worst Of Ashton Gardner & Dyke, which is of a similar style to their first and contains the surprise hit 'The Resurrection Shuffle' that peaked at the #3 spot in the U.K. The album also includes many a notable guest musician, including Eric Clapton, George Harrison, Ronnie Wood and Stan Webb, all contributing in some form or fashion.

1971 saw the group perform on the The Last Rebel motion picture soundtrack, with the score being co-written by John Lord of Deep Purple and Ashton. Also at around this time, the trio was featured on the Leigh Stephens solo LP A Cast Of Thousands. Later in '71, the band expanded to a 7-piece and changed their moniker to Ashton, Gardner, Dyke & Co. when they officially added Mick Liber (guitar), Dave Caswell (trumpet, flugelhorn), Lyle Jenkins (saxophone, flute) and John Mumford (trombone, percussion) for a final LP titled What A Bloody Long Day It's Been that was issued in 1972. Unfortunately this record went nowhere prompting the outfit to finally call it quits later that year when Ashton joined Family.

Artist information sources include: The book, 'Tapestry of Delights Revisited' by Vernon Joynson.