From: London, England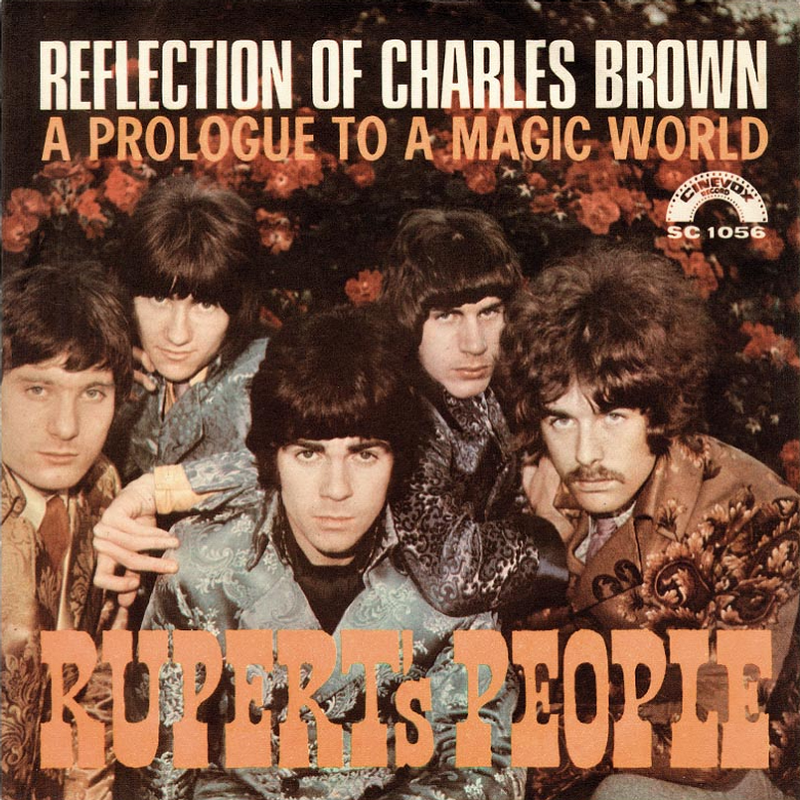 The origin of Rupert's People can be traced back to another U.K. pop-psych ensemble called the Sweet Feeling, that had issued a 45 ('All So Long Ago' b/w 'Charles Brown') in the spring of 1967. Their manager, Howard Conder, asked band leader and songwriter Rod Lynton (guitar, vocals) to rework 'Charles Brown' with a Bach "Air on a G String" vibe along the same lines of Procol Harum's then recent hit 'Whiter Shade Of Pale'. The result was the similar sounding single 'Reflection Of Charles Brown' b/w 'Hold On', which was backed by the group Fleur De Lys under the Rupert's People moniker. After the record's release, Conder attempted to talk the Sweet Feeling into changing their name to Rupert's People, but they declined so he recruited a new lineup fronted by Chris Andrews (lead vocals), who had sung on "Reflections" and agreed to split with the Fleur De Lys to support the project. This concoction didn't last long however, so Conder went back to the Sweet Feeling and proposed again that they change their moniker to Rupert's People, which this time they agreed. Members included Lynton, Dai Jenkins (guitar, vocals), Ray Beverley (bass, vocals), Steve Brendell (drums) and John Tout (keyboards).

The group issued two more 45s between the fall of 1967 and the spring of 1968, with the outstanding 'Dream In My Mind' tucked away on the B-side of the first, and the Small Faces inspired 'I Can Show You' gracing the A-side of the second. Although neither record made it big, the band continued to perform live until the end of the 60s, managed by Miles Copeland III. As the 70s came around, Bredell was replaced by Miles' brother, Stewart Copeland (drums), and they changed their name to Stonefeather. This incarnation didn't last long however when Lynton called it quits prompting the band to break up for good. Stewart Copeland of course when on to make it big in the Police with brother Miles as their manager.

Artist information sources include: The book, 'Tapestry of Delights Revisited' by Vernon Joynson and article by Richie Unterberger at All Music Guide.