From: New York, NY, USA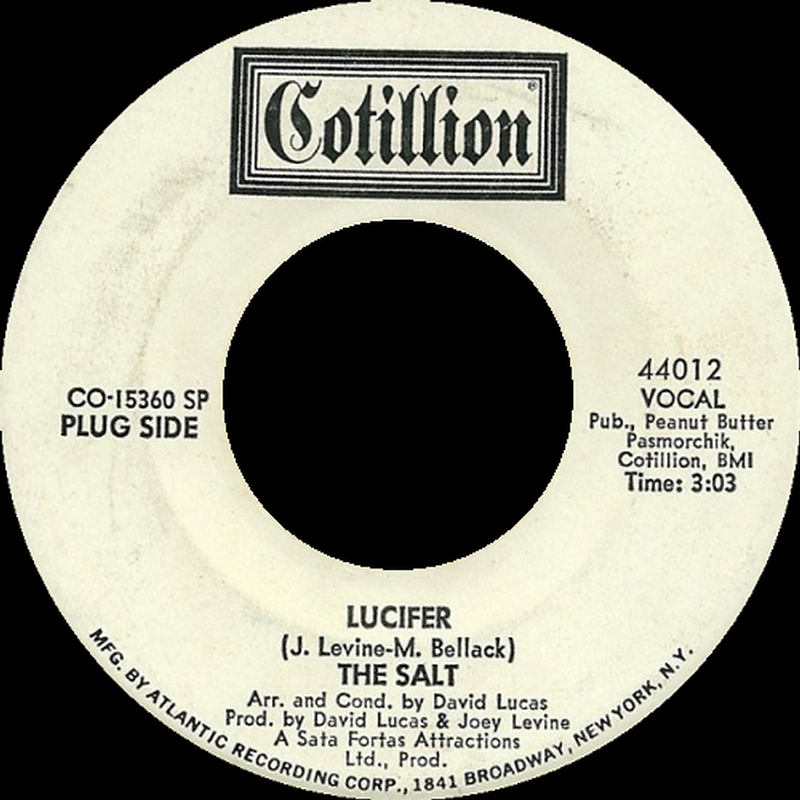 Very little is known of this act that issued one well produced 45 ('Lucifer' b/w 'A Whole Lot Of Rainbows') on the Cotillion label in late 1968. Based on the record credits, it is known that bubblegum pop maestro Joey Levine (Ohio Express, Onion, Captain Groovy And His Bubblegum Army, Pendulum) co-wrote and co-produced the loony A-side featured here on TWOS. Also, it may be a complete coincidence, but 'Lucifer' sounds a heck of a lot like the Mystic Astrologic Crystal Band's tune 'Ah Ha Ha Ha' issued several months earlier.

If you have any further information on this group, please e-mail to paulmaze@techwebsound.com.