From: San Francisco, CA, USA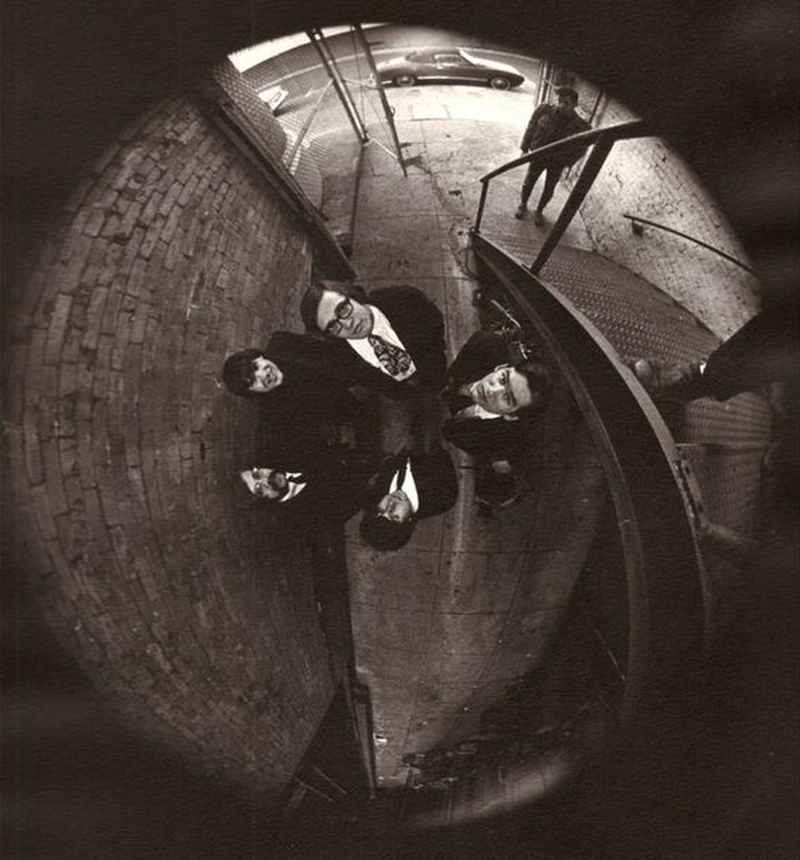 This Bay Area ensemble evolved out of the Opposite Six in 1965 when both their drummer and bass player were drafted into the Army. Leader Bill Champlin (vocals, keyboards, guitar) along with Tim Cain (saxophone) brought in Terry Haggerty (guitar), John Prosser (bass) and Jim Meyers (drums), molding them into the Sons Of Champlin. They played as a 5-piece for a couple of years, first gigging at various local colleges, high schools, bars and clubs, and then graduating to the Fillmore Auditorium and Avalon Ballroom.

In early 1967, the group recorded an LP's worth of songs for Trident Records and then issued their first 45 (the awesome 'Sing Me A Rainbow' b/w 'Fat City') on the Verve label, but surprisingly it made little impact. They were then slated to release a second single (the Barry Mann-Cynthia Weil penned 'Shades Of Grey'), but the Monkees beat them to it causing the 45 and a supporting album to both get shelved. Various personnel changes then occurred with the rhythm section being replaced by Al Strong (bass) and Bill Bowen (drums), along with the addition of Geoff Palmer (keyboards, alto saxophone, vibraphone) and Jim Beem (trumpet). Their sound was unique for the early San Francisco scene, featuring horn based jazz arrangements that sharply contrasted the vast majority of guitar based Bay Area acts like the Grateful Dead and Jefferson Airplane.

In late 1968, the band finally scored a big record deal with Capitol and issued their first LP titled Loosen Up Naturally in the spring of 1969. A second, self-titled album quickly followed around six months later, with the group shortening their moniker to the Sons. Neither record sold that well prompting the group to go on hiatus in 1970 with Champlin joining the Rhythm Dukes along with Moby Grape alumni Jerry Miller and Don Stevenson. In 1971, the Sons reformed with Beem and Cain both gone and David Schallock (bass) and Bill Vitt (drums) replacing Strong and Bowen, returning them to a 5-piece again. It was this lineup that released the LP Follow Your Heart, which also wasn't commercially successful prompting Capitol to drop them. The band forged on however with Vitt being replaced by James Preston (drums) and the addition of Mark Isham (trumpet). It was this lineup that first recorded a no-label, band released LP titled Minus Seeds And Stems in 1972 and then signed to Columbia Records, issuing the album Welcome To The Dance in 1973, which is considered by many to be their best effort, but still didn't break out.

More personnel changes transpired in the mid 70s and three more LPs were issued until they finally called it quits in 1977. The group has reunited several times over the years however, and Bill Champlin still enjoys playing live to a strong local fan base to this day. As a side note, Champlain was also a member of Chicago from 1981 to 2009.

Artist information sources include: The book, 'Fuzz, Acid, and Flowers Revisited' by Vernon Joynson and an article by William Ruhlmann at All Music Guide.