From: Dallas, TX, USA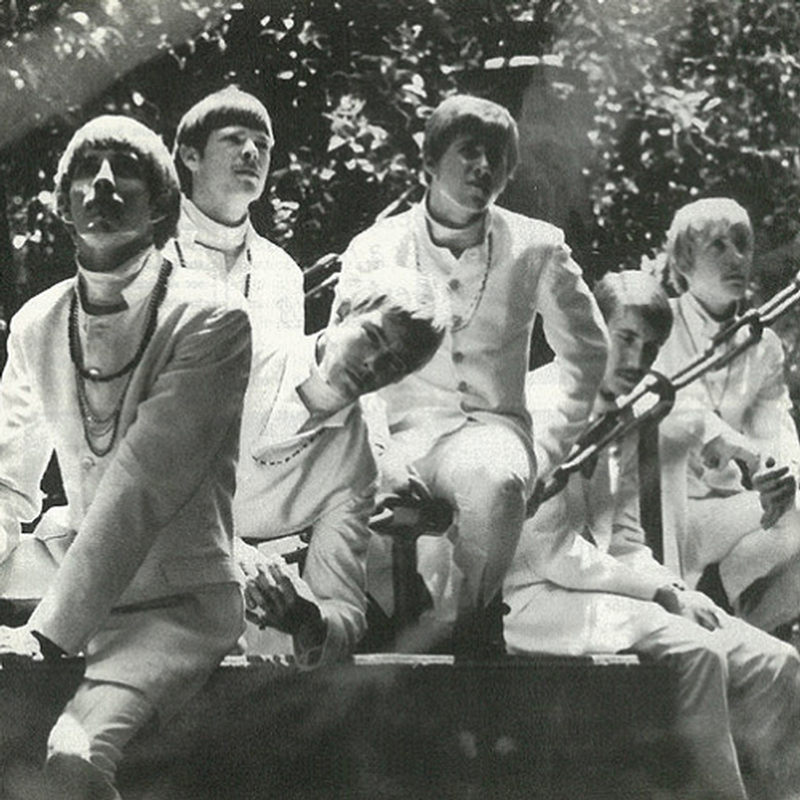 Southwest F.O.B. ("Free On Board") started out as a Dallas, TX high school band in 1965 (originally called the Playboy 5 and then Theze Few) and is best known for their unique cover of the West Coast Pop Art Experimental Band's 'Smell Of Incense', which became a minor hit peaking at #56 on the Billboard Hot 100 in 1968. The group was started by Larry "Ovid" Stevens (guitar, vocals) with other original members "England" Dan Seals (lead vocals, saxophone), John "Lassie" Coley (keyboards, vocals), Mike "Doc" Woolbright (bass, vocals) and Tony "Zeke" Durrell (drums). Randy Bates (trumpet) joined the fold sometime later making it a 6-piece ensemble.

With the success of their single 'Smell Of Incense', their record company Hip gave them the green light to record an LP in the fall of 1968. The record (also titled Smell Of Incense) was released later that year and received some controversy over the cover design for featuring four naked women enclosed in a plexiglass cube. The album is quite good however with highlights that include 'And Another Thing', 'Bells Of Baytown' and an outstanding cover of Buffalo Springfield's 'Rock 'N' Roll Woman'.

The band was also reportedly an epic live act, routinely opening for the likes of Paul Revere & The Raiders and even Led Zeppelin. They would typically dress in powder blue double breasted suits with high collars and culminate their gigs with Durrell setting his cymbals on fire. Unfortunately the group couldn't hold it together though and plans for a second LP were abandoned. Seals and Coley went on to greater success in the 70s as the soft rock duo England Dan & John Ford Coley.

Artist information sources include: The book, 'Fuzz, Acid, and Flowers Revisited' by Vernon Joynson.