From: Los Angeles, CA, USA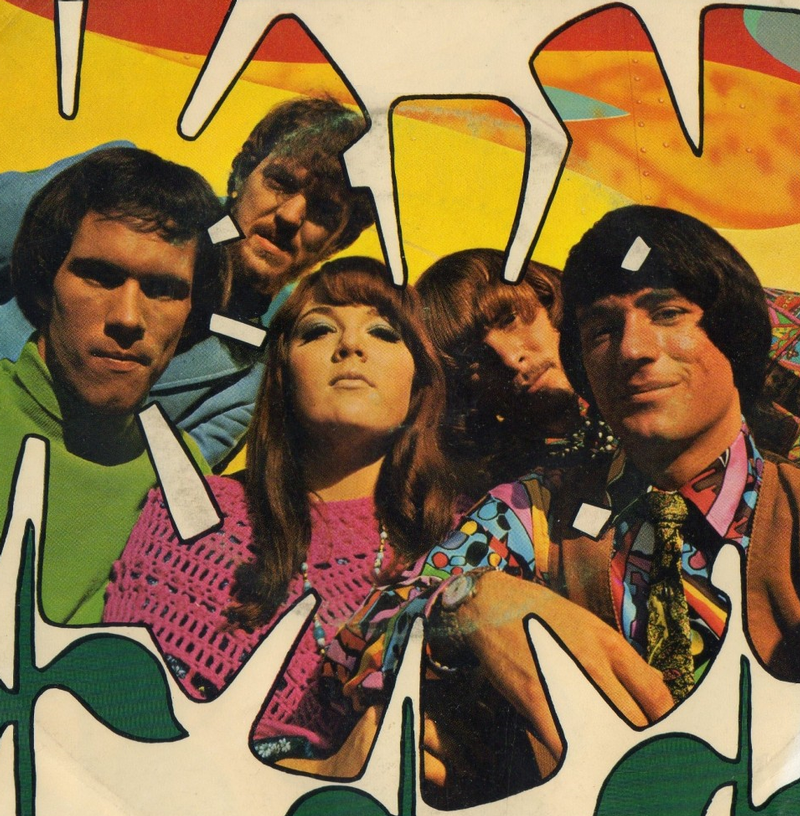 The L.A. pop-psych outfit began life in the early half of 1967 as a male-female singing duo with original members Maury Manseau (vocals, guitar) and Mary Nance (vocals). It wasn't too long however, before they added a rhythm section in Larry Sims (bass) and Merle Bregante (drums). They were then discovered by Nitty Gritty Dirt Band manager Bill McEuen who got them signed to the Imperial label where they issued their debut single ('Happy'), which became a minor hit, reaching the #50 spot on the Billboard Hot 100. They then added Douglas "Red" Mark (violin, guitar) to round them off as a quintet.

In the fall of 1967, the group issued a follow-up 45 ('Back On The Street Again' b/w 'I Just Want To Be Your friend') and debut LP titled Happy Is The Sunshine Company. The promo side became a Top 40 hit and what was to become their biggest seller, reaching the #34 position, while the album only sold modestly, peaking at #126. Besides their hit single, one other standout track on the record is their rendition of the Youngbloods 'Four In The Morning' (which they titled 'Four In The Mournin'').

In early 1968, the group issued another single ('Look, Here Comes The Sun'), which also became a minor hit, reaching the #56 spot. A follow-up, self-titled LP was also released around this time and features the outstanding ballad 'I, To We, And Back Again', but it didn't sell that well. A third LP titled Sunshine & Shadows was then issued later in the year and includes the standout track 'A Stitch In Time Saves None'. More singles were then released into the summer of 1969, but all made little impact prompting the band to split later in the year.

Artist information sources include: The book, 'Fuzz, Acid, and Flowers Revisited' by Vernon Joynson.