From: Corvallis, OR, USA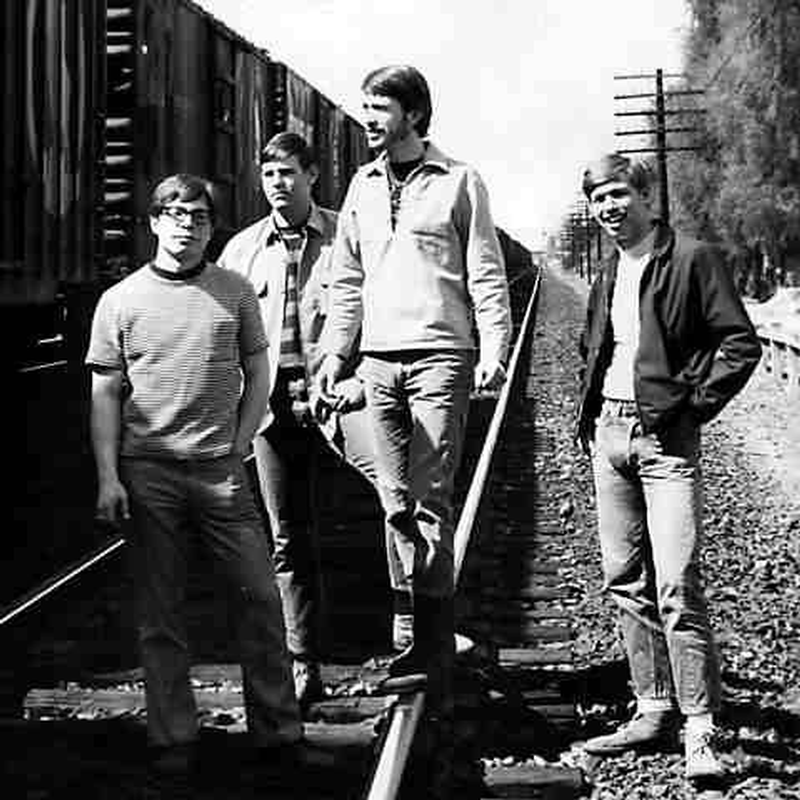 This northwestern Oregon band was formed by John Reeves (rhythm 12-string guitar, vocals) in the fall of 1966 with the intent of bringing the San Francisco sound to the rural college he attended at the time, Oregon State University (OSU). He first recruited Dale Sweetland (drums, vocals) who eagerly signed up after Reeves played him the Grateful Dead's 'Viola Lee Blues' as an example of what they were to be all about. Other members to sign up close behind Sweetland were Ben Hoff (lead vocals, lead guitar) and then Ray Doern (bass). They originally named themselves the Virgin Forest, but quickly changed to the United Travel Service after their first gig.

The group started off playing gigs at OSU in Corvallis and then around the Portland area, featuring mostly covers of their favorite San Francisco bands like Quick Silver Messenger Service and Jefferson Airplane, but also became well known for their unique folk-psych originals written by Hoff. After getting well established on the local live circuit, the band hooked up with producer Rick Keefer (Sound Vendor, New Tweedy Brothers) and engineer Ken Bass, and began recording in Portland, OR and Vancouver, WA. In 1967, they issued their first 45 ('Wind And Stone' b/w 'Drummer Of Your Mind'), which was initially released on the Ridon label, but was then picked up and promoted more heavily by the New York City based Rust label. The A-side of this record was popular around the Portland area, peaking at #3 on the local radio station KFLY charts. A second Ridon single ('Gypsy Eyes' b/w 'Echo Of You') soon followed later that year.

The band became quite popular around the Portland area, opening for headliners like the Quick Silver Messenger Service, Doors and Vanilla Fudge in 1968. In 1969, it looked like the band was on there way to fulfilling their dream of playing the Fillmore West in San Francisco, but unfortunately it wasn't meant to be when Reeves joined the Air Force and went active in July of that year. The other members carried on for a while with Jim Roberts (rhythm guitar), John Carter (12-string guitar) and Steve Bennett (bass) being brought in, but eventually called it quits before the end of the decade.