From: Los Angeles, CA, USA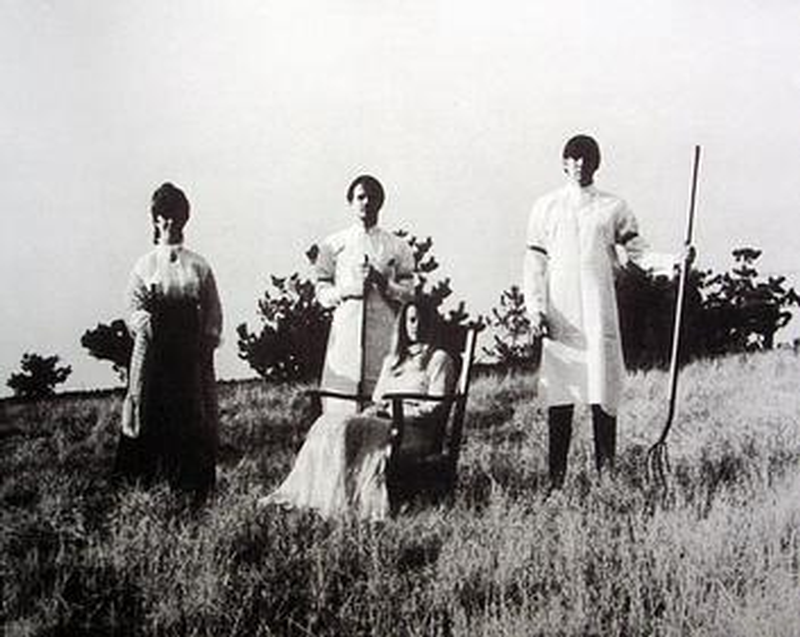 This L.A. band, originally called Cage, changed their name to the Music Emporium in 1969 and played together for about one year, releasing a single, self-titled LP and supporting 45. Members included Dave Padwin (lead guitar, acoustic guitar, vocals), Carolyn Lee (bass guitar, acoustic bass, piano, organ, vocals), Dora Wahl (drums, percussion) and founder Bill "Casey" Cosby (organ, vocals).

When the group formed, Cosby already had an extensive background in both jazz and classical music, playing virtuoso accordion performances at such venues as New York City's Carnegie Hall and Los Angeles' Shrine Auditorium. In 1967, he had also won the coveted Frank Sinatra Award Competition at UCLA. Cosby, looking for a drummer, had met Wahl in grade school and knew she was a percussion major from Long Beach State. Joining the band made her one of the very few female drummers in rock and roll history, and surprisingly, she had also grown up with another great female drummer, the incomparable Karen Carpenter. Lee had played string bass since childhood and also knew both Cosby and Wahl from childhood. The male-female harmonies the three created were definitely inspired by Jefferson Airplane, but they were also striving for a smoother cohesion like the Carpenters. Padwin was the group's only "outsider", coming from a Chicago bar band called the Prediktors and having very little formal music training. After moving to L.A., he rehearsed for the Music Emporium and fit in very well, both musically and personally.

The group was also influenced by the Doors and Iron Butterfly, and Wahl was a huge Ginger Baker/Cream fan. Although their music was fairly complex, they did play quite a bit live, but mostly high school gatherings and very few clubs. Their record deal with the Sentinel label came about through contacts of Cosby's at Sunset Sound, where they recorded a demo LP. When the record was sold to Sentinel, the demo was released as is, save some remixing and new vocals. The album is very original and takes several listens before getting used to it. Its stand out track is the haunting 'Nam Myo Ho Renge Kyo' (its title originating from a Buddhist chant), which also graces the A-side of their single. Very few of the records were released however, and the band's career was cut short when Cosby got a draft notice and ended up at West Point Military Academy.