From: Waukesha, WI, USA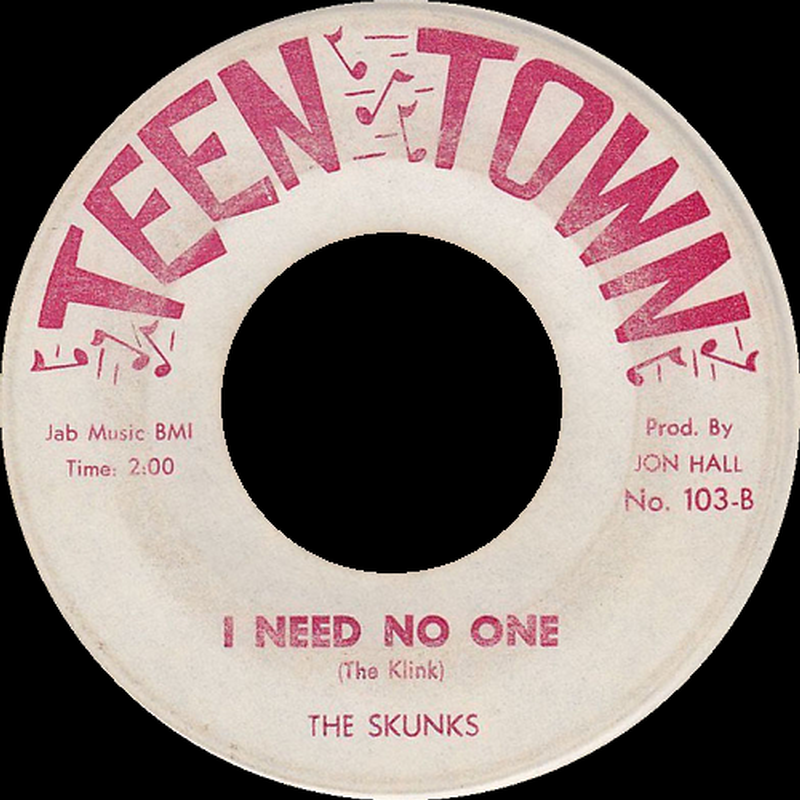 Originally calling themselves the Bonnevilles, this Milwaukee area band was formed in 1964 by Larry Lynne (guitar) and Rick Allen (keyboards). Other original members included Duane Lundy (drums) and Tony Kolp (saxophone). As a gimmick during gigs, they would don tuxedos and dye their hair black with white stripes down the sides to mimic a skunk's fur.

In 1965, Allen and Lundy were replaced by Jack Tappy (bass) and Teddy Peplinski (drums), and the group relocated to L.A. where they cut their first 45 under the pseudonym, the Unbelievables. When the record failed to hit big, they moved back to Milwaukee and continued gigging and releasing singles on various local record labels, becoming very popular around the area.

Sometime around the 1966-67 time frame, the band went through some major personnel changes and took on a more hippie image with Kolp leaving, Paul Edwards replacing Peplinski on drums, and Randy "the Klink" Klein being brought in on rhythm guitar. It was this lineup that released their one and only LP titled Gettin' Started, which includes some of their earlier released singles along with covers of other more contemporary artists' songs, like Jefferson Airplane's 'Somebody To Love'. Even though the album is a mish-mash of several conflicting musical styles, it has some definite highlights like the Klein original, Byrds influenced 'I Need No One', which is excellent in its own right.

During the spring of 1969, the group issued the single ('Do Nothing' b/w 'Listen To The News Today') on the Milwaukee area based Teen Town label, which then got picked up nationally by White Whale Records, but unfortunately still failed to dent the charts. The haunting Klein penned B-side to this record is the track to take note of however, poignantly pointing out the tumultuous events of the 60s. The Skunks issued one more 45 (a strung out cover of Flavor's 'Heart-Teaser' b/w 'You And Me And Happiness') and continued to perform into 1970 before finally calling it quits. Lynne went on to form the Larry Lynne Group and is still playing strong around town to this day!

Artist information sources include: The book, 'Fuzz, Acid, and Flowers Revisited' by Vernon Joynson.