From: Chicago, IL, USA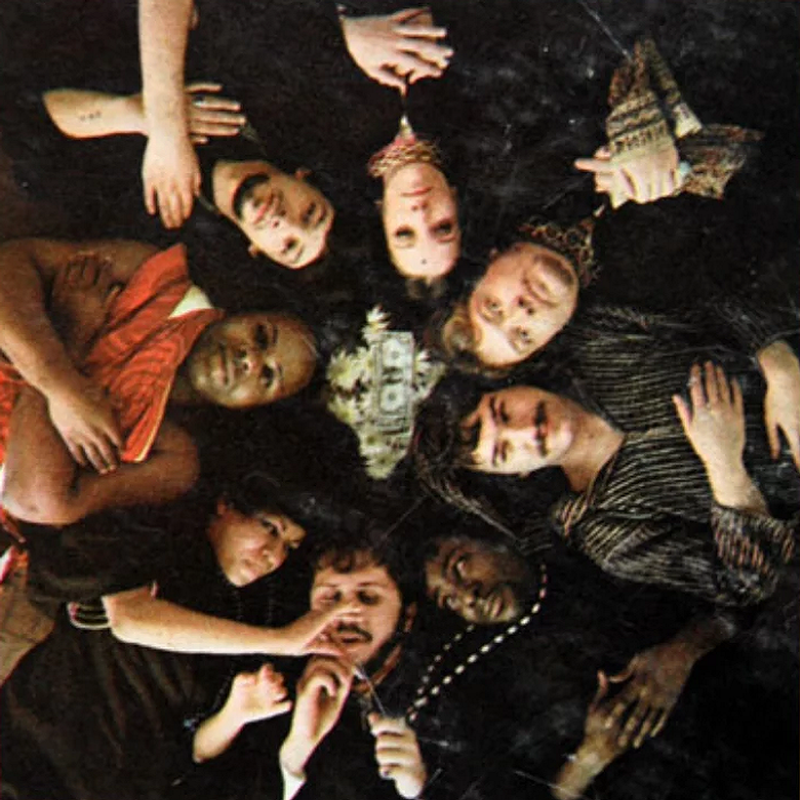 Rotary Connection was a psychedelic soul ensemble from Chicago that formed in 1966. The highly experimental band was the brainchild of Marshall Chess, son of Chess Records founder Leonard Chess. Marshall was the director behind a start-up label, Cadet Concept Records, and wanted to focus on music outside of the blues and rock genres, which had made the Chess label successful. This led Marshall to turn his attention to the burgeoning psychedelic movement.

To start with, Marshall recruited Charles Stepney (keyboards, vocals), a vibraphonist and classically trained arranger and producer. Marshall then brought in members of a little-known rock band called the Proper Strangers: Bobby Simms (vocals), Mitch Aliotta (vocals) and Kenny Venegas (vocals). Sidney Barnes (vocals), a songwriter within the Chess organization, also joined, as did Judy Hauff (vocals) and a Chess receptionist named Minnie Riperton (vocals). Marshall also called up prominent session musicians associated with the Chess label, including Phil Upchurch (bass) and Morris Jennings (drums).

The band issued their self-titled debut LP in the fall of 1967, which plays like a mélange of styles, leaning heavily on pop, rock, and soul. The album also boasts an Eastern influence through its use of the sitar on the tracks 'Turn Me On' and 'Memory Band'. Stepney's arrangements, brought to life by the Chicago Symphony Orchestra, also imbue the album with a certain dreamlike quality. The record proved to be a modest success within the Midwestern U.S., but failed to make an impact nationally.
The band returned in 1968 with their second and third LPs, Aladdin and Peace. Aladdin found Riperton assuming a more prominent vocal role than the "background instrument" status she had been credited for on their debut album. The latter record was a Christmas release, with strong pervasive messages of love and understanding for a nation in the grips of the Vietnam War and domestic racial tension. The album's cover art of a hippie Santa Claus smoking a weird looking pipe more than makes its intentions known. Peace is also notable for being involved in controversy when an anti-war cartoon in a December, 1968 edition of Billboard magazine featured a graphic image of a bruised and bloodied Santa on a Vietnam battlefield. Mistaking this cartoon for the album's cover art, Montgomery Ward cancelled all shipments of the record.

In 1969, the band issued a fourth LP titled Songs, which is a rather mundane collection of psychedelic and Motown covers of more notable artists, including Otis Redding, Stevie Wonder, Cream, the Jimi Hendrix Experience, the Band and the Rolling Stones. It was around this time that Jim Dunlinger (lead guitar, vocals) and Jim Nyehol (bass) from Aorta briefly joined the fold. Also during this year, the group performed in the first ever Catholic Rock Mass at the Liturgical Conference National Convention held at the Milwaukee Arena in Milwaukee, WI. Two final LPs followed in the early 70s: Dinner Music in 1970, in which they added elements of folk and country along with some electronic experimentation, and Hey Love in 1971, where the band, oddly credited as the New Rotary Connection, ended its career with a jazz-oriented release. From this particular album came the outstanding song 'I Am The Black Gold Of The Sun', which proved to be the group's swan song.

After the breakup of the band, Stepney served as a producer and arranger for other artists, most notably the soul outfit Earth, Wind & Fire. Minnie Riperton enjoyed the fruits of a successful solo career (most notably her 1975 hit 'Lovin' You') until breast cancer ended her life in 1979. Sidney Barnes continues to work as a singer and songwriter, and in recent years has gained a following in the U.K.