From: London, England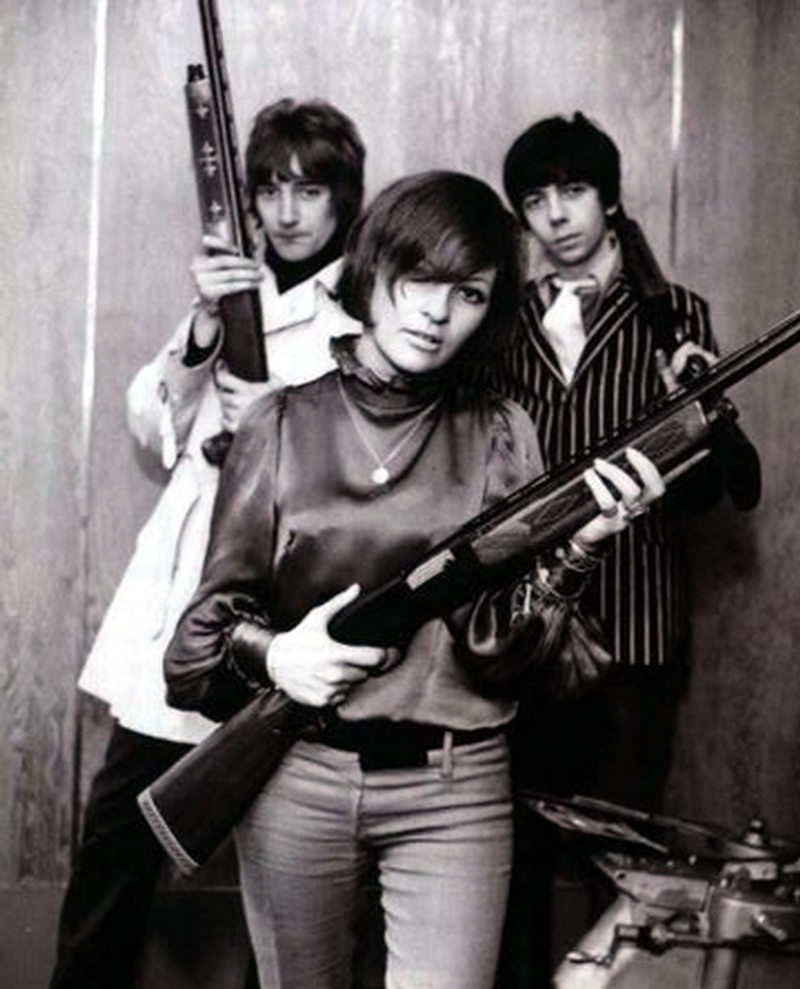 The Shotgun Express was a London act that formed in May, 1966 when the instrumental band Peter B's Looners, comprised of Pete Bardens (keyboards), Peter Green (guitar), Dave Ambrose (bass) and Mick Fleetwood (drums), recruited Rod Stewart (vocals) and Beryl Marsden (vocals). In July, 1966, Green left the fold for John Mayall's Bluesbreakers and was initially replaced by John Moorshead (guitar) and then Phil Sawyer (guitar). As a side note, Moorshead would later go on to become a member of Heavy Jelly.

The group issued their first 45 ('I Could Feel The Whole World Turn Round' b/w 'Curtains') in the fall of 1966, which features a quirky beat and outstanding male-female harmonies from Stewart and Marsden on the A-side. In February, 1967, Stewart left to join the Jeff Beck Group and isn't featured on their second and final single ('Funny 'Cos Neither Could I' b/w 'Indian Thing'), which made little impact. The band broke up soon after its release with Fleetwood joining Green in John Mayall's Bluesbreakers before the two went on to form Fleetwood Mac.

Artist information sources include: The book, 'Tapestry of Delights Revisited' by Vernon Joynson.