From: Hatfield, England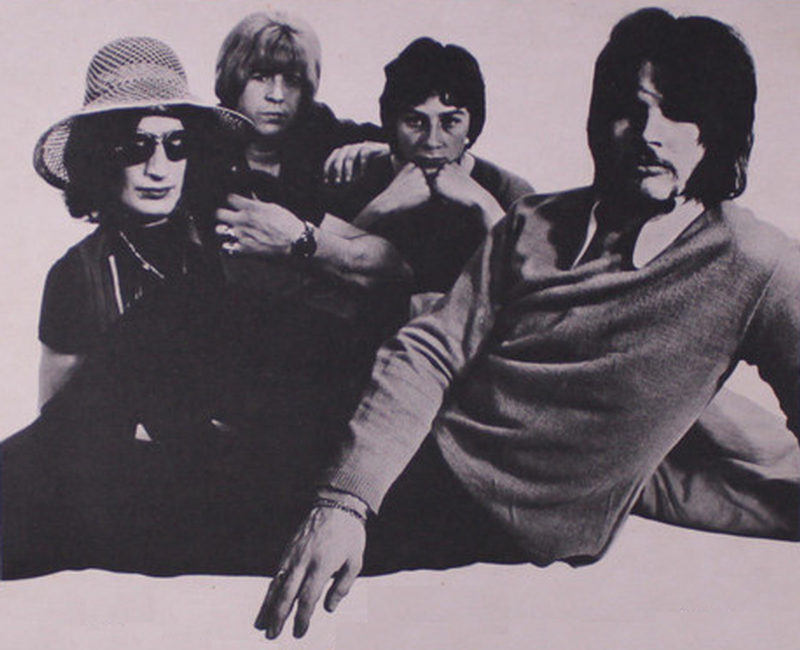 This Hatfield ensemble formed in 1965 when Juniors alumni Mick Taylor (guitar), John Glasscock (bass, vocals) and Brian Glasscock (drums) joined forces with Ken Hensley (keyboards, guitar, vocals, percussion) and Joe Konas (guitar, vocals). They were originally a blues-based outfit that in 1966 opened for Cream at the Starlite Ballroom in Wembley, London.

In May, 1967, the band splintered when Taylor left suddenly to join John Mayall's Blues Breakers (he would of course later go on to join the Rolling Stones in 1969). As a result, Hensley and Konas found themselves the only remaining members and recruited a new rhythm section in Lee Kerslake (drums) and Shy Limbs alumnus Greg Lake (bass, vocals), and relocated to London, playing gigs at the famed Marquee. Lake didn't last that long however and was eventually replaced by Paul Newton (bass, vocals). Lake would of course eventually move on to bigger and better things with King Crimson and Emerson, Lake & Palmer.

1968 saw the return of John Glasscock (bass, vocals) when he replaced Newton. It was this lineup that signed with Columbia Records and issued three singles and two LPs. The first album (Genesis) includes the standout track 'Towards The Skies', which is accented by some outstanding harmonies and lead guitar. A second LP (To Samuel A Son) was released in 1969, but made little impact, prompting Glasscock, Hensley and Kerslake to replace Konas with Cliff Bennett (vocals) and rename themselves Toe-Fat. In 1970, Kerslake left Toe-Fat and teamed back up with Paul Newton to form the first lineup of Uriah Heep. John Glasscock would later go on to become a member of Jethro Tull in the late 70s.

Artist information sources include: The book, 'Tapestry of Delights Revisited' by Vernon Joynson and an article by Richie Unterberger at All Music Guide.