From: Long Beach, CA, USA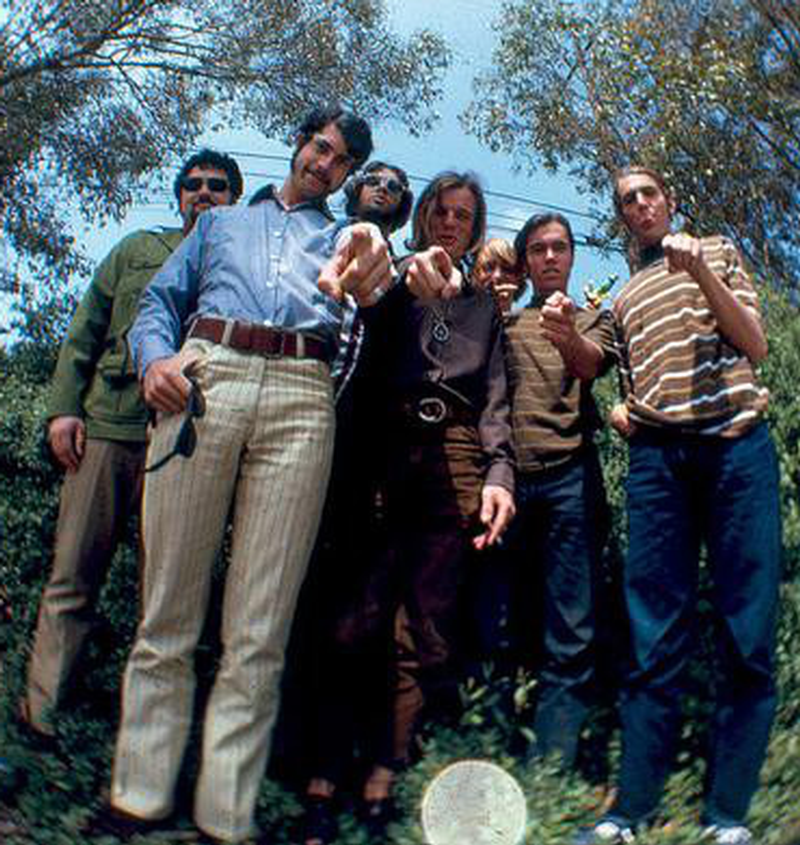 Originally known as the Sunlight Seven, this L.A. area group formed in 1965 with members Gary Young (lead vocals), Carl Estrella (lead guitar), Don Sain (rhythm guitar), Steve Montague (bass guitar), Jerry Griffin (keyboards, vocals), Bob Morgan (drums) and Ron Clark (percussion, flute, saxophone). All of the bandmates hailed from Long Beach, CA, except Young who was originally from Oklahoma. In early 1968, the group was brought to the attention of DCT Recorders, who signed them to a recording contract; however, the proposed album, under the working title "Sunstroke", never materialized past the acetate stage, making it an extremely rare piece.

After the "Sunstroke" project, the group changed their moniker to Sunlight, and released a debut single ('Colors Of Love' b/w 'Sometimes A Woman') on the newly-formed Windi label. The band then expanded their name to Creation Of Sunlight and commenced work on a self-titled LP. While commenting on the group's breezy vocal harmonies, music historian Richie Unterberger wrote: "it will recall the Strawberry Alarm Clock to many seasoned psychedelic listeners, as this too has a combination of thick organ and fuzz guitar, as well as material and vocal harmonies that are a rather lighter shade than the arrangements". Unterberger also compared the Creation Of Sunlight's sound to the Association, Clear Light, and the West Coast Pop Art Experimental Band. A limited pressing of just 500 copies of the LP was distributed, backed by a supporting 45 ('David' b/w 'The Fun Machine'), both of which didn't sell that well. Nonetheless, the group became a popular mainstay at the Whisky a Go Go towards the end of 1969, and made other notable performances at the Hollywood Bowl. They didn't issue any more records, but continued playing live until finally calling it quits in 1971.

Artist information sources include: The book, 'Fuzz, Acid, and Flowers Revisited' by Vernon Joynson.