From: Corpus Christi, TX, USA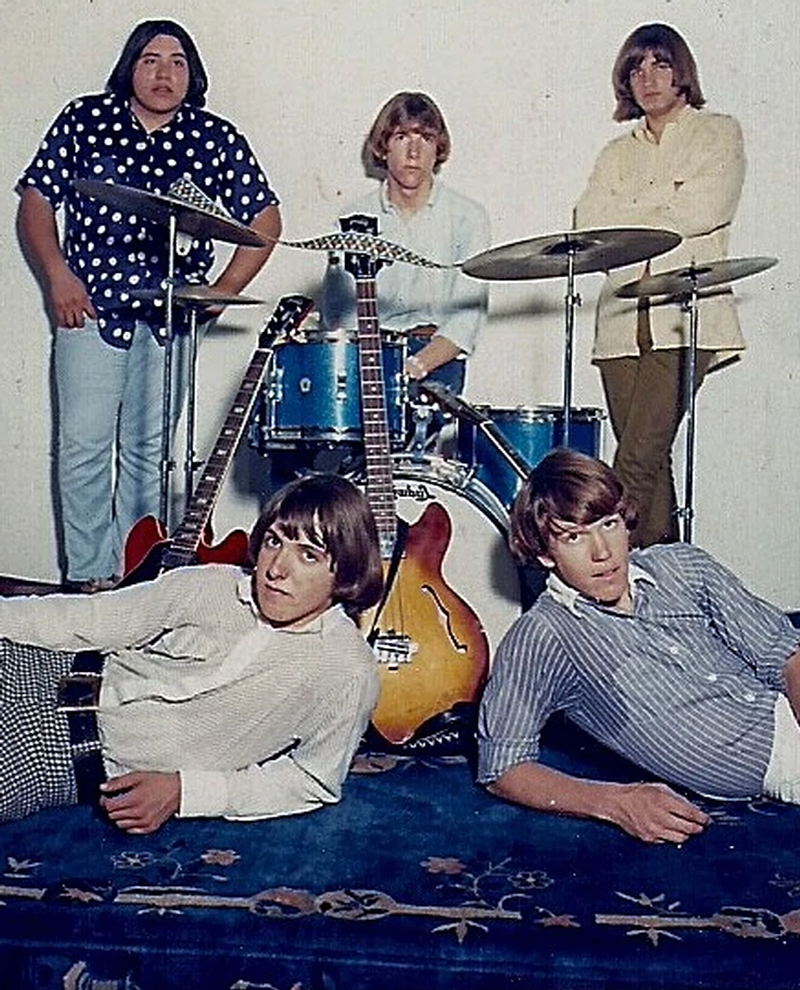 This energetic garage-psych outfit was one of Corpus Christi's hottest acts between 1966 and 1969. Originally known as the Marauders in 1965, they soon changed their moniker to the Riptides and mainly played surf style music. In early 1966, with British bands like the Rolling Stones and Kinks becoming more influential, they started playing a larger amount of R&B style tunes and changed their name to the Zakary Thaks. Members included Chris Gerniottis (vocals), Pete Stinson (guitar), Rex Gregory (bass), John Lopez (lead guitar) and Stan Moore (drums).

Later in '66, the band was signed to the local J-Beck label and issued a debut single ('Bad Girl' b/w 'I Need You'), which did very well in southern Texas and was picked up for national distribution by Mercury, but didn't catch on across the rest of the U.S. They were hugely popular in Texas though, open locally for many top acts like the Byrds, Jefferson Airplane and the 13th Floor Elevators. Three more 45s followed throughout 1967 until they finally left J-Beck.

In 1968, a fifth 45 ('My Door' b/w the incredible 'Green Crystal Ties') was released on the group's own private label called Thak (the band name was also slightly changed to the Zakary Thak). The B-side of this record is one of those tunes that just leaps off the vinyl and is proudly played here on TWOS. It was also around this time that Gerniottis left the fold to play guitar in the Liberty Bell and then would later go on to form Kubla Khan. A sixth and final Zakary Thanks single was issued in 1969 on the Cee-Bee label and the group continued to play live in various formations into 1972 before finally calling it quits.

Artist information sources include: The book, 'Fuzz, Acid, and Flowers Revisited' by Vernon Joynson.