From: Los Angeles, CA, USA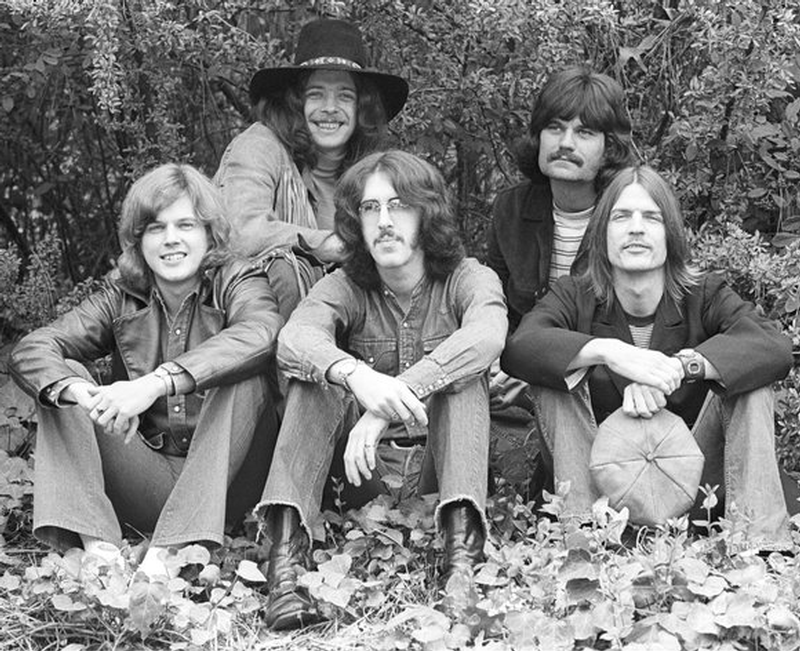 This L.A. band is best known for evolving out of ex-Buffalo Springfield member Dewey Martin's "New Buffalo Springfield", which included David Price (guitar, vocals) and Don Poncher (drums, vocals). As a side note, Price was a stand-in for Davy Jones of the Monkees (on the TV show) and was also quite good friends with Mike Nesmith.

In the spring of 1969, the band renamed themselves Blue Buffalo when Randy Fuller (bass, guitar, vocals) and Bob "B.J." Jones (lead guitar, vocals) were added to the fold. That summer they brought in Joey Newman (vocals, lead guitar, keyboards), dumped Martin and renamed themselves Blue Mountain Eagle after a newspaper in Grant County, OR. In late 1969, Ahmet Ertegun personally singed the group to Atlantic Records and shortly after, they recorded their self-titled LP in December of that year. They also gigged around the area quite frequently, opening for the likes of Santana, Love and Pink Floyd to name a few.

In April, 1970, Fuller left to rejoin Dewey Martin in Medicine Ball and was replaced by David L. Johnson (bass) who had previously been a member of the Beach Boys touring band. A month later, their album was finally released on the Atco label, which only sold a few thousand copies. The highlight on the record is the incredible, hard driving 'Loveless Lives' featured here on TWOS. A final single (a cover of Stephen Stills' 'Marianne') was then issued in the summer of '70, but when that too sold poorly, they finally called it quits that fall.