From: Los Angeles, CA, USA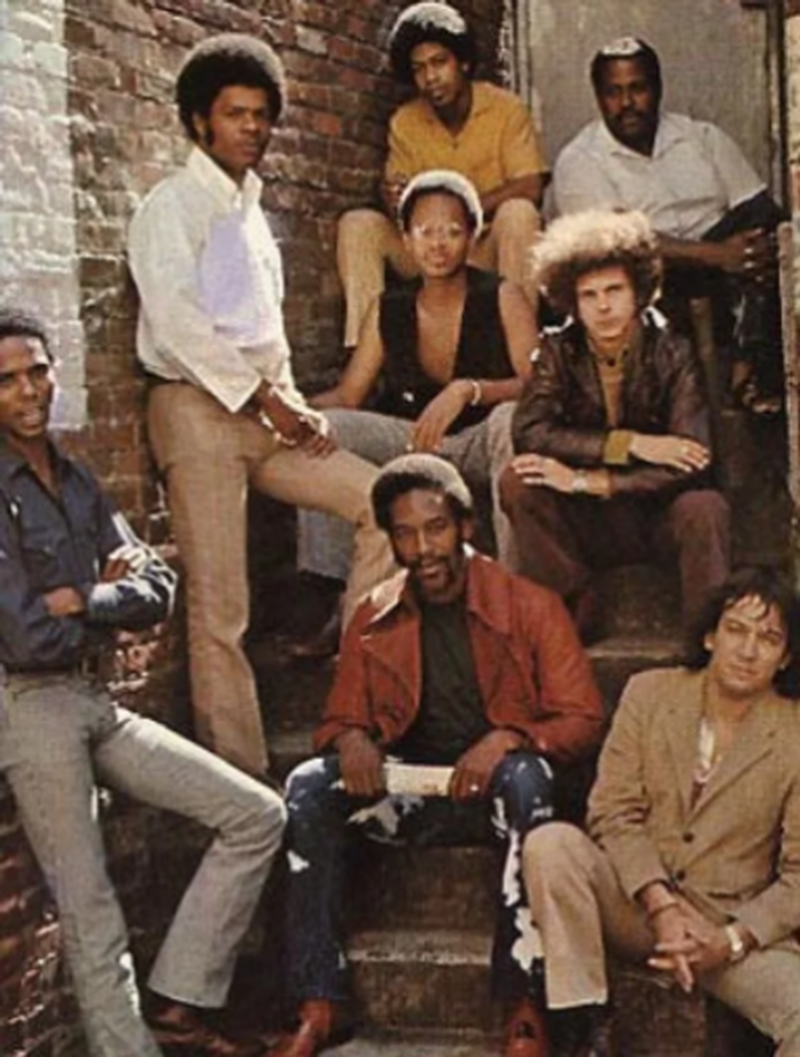 Originally called Nightshift, this band was discovered in 1969 by Druids Of Stonehenge producer Jerry Goldstein while they were backing football star Deacon Jones (a defensive end for the L.A. Rams) during his singing performances in a small club in L.A. Goldstein suggested the band as possible collaborators with former Animals lead singer Eric Burdon, who along with harmonica player Lee Oskar had been searching L.A. clubs for a new act.

After witnessing Nightshift in concert, Burdon took charge of the group, giving them the provocative new name War and replacing two of their horn players with Oskar. To develop material, War began playing marathon concert jams over which Burdon would free-associate lyrics. In August 1969, Burdon and War entered the studio for the first time, and after some more touring, recorded their first LP, 1970's Eric Burdon Declares "War". The album contains the spaced-out 'Spill The Wine', which was a smash hit, climbing to #3 on the U.S. charts and establishing the group in the public eye.

A second album (The Black Man's Burdon) was released before the end of 1970, and over the course of two records, documents the group's increasingly long improvisations (as well as Burdon's growing tendency to ramble). Burdon's contract allowed War to be signed separately, and they soon secured a deal with United Artists, intending to record on their own as well as maintaining their partnership with Burdon. Burdon however, citing exhaustion, suddenly quit War during the middle of the group's European tour in 1971, spelling the beginning of the end. He rejoined War for a final U.S. tour and then left for good.

With Burdon gone, War continued to record and tour successfully throughout the 70s. Their 1972 LP (The World Is A Ghetto) produced two Top 10 hits with 'Cisco Kid' and the album's title track. Their 1975 LP (Why Can't We Be Friends?) also generated two Top 10 hits with 'Low Rider' and the album's title track. They continued to record and tour throughout the 80s and 90s with various lineup changes, but were never able to reach a level of success even remotely close to what they had in the 70s.