From: Long Beach, CA, USA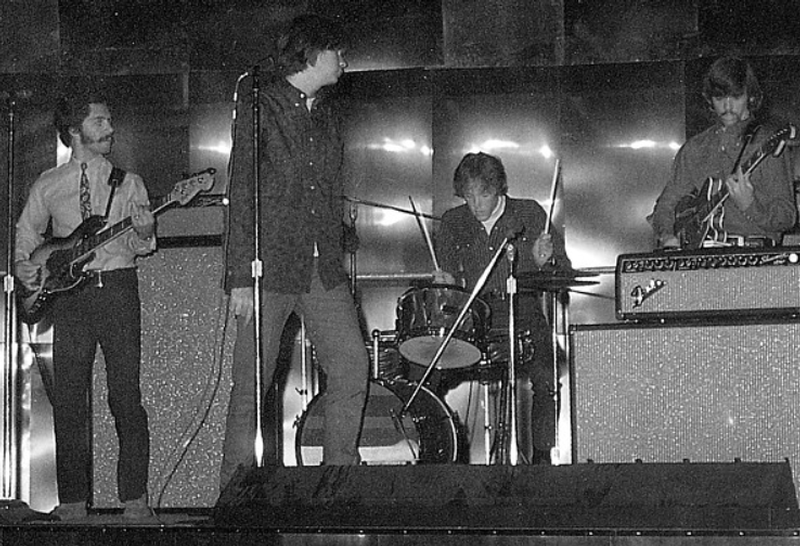 This rather obscure L.A. area band formed in 1965 with original members Steve Runolfsson (vocals, harmonica), Lynn Rominger (guitar), Larry Robinson (guitar), Bryan Garofalo aka Bryan Garo (bass) and Russ Kunkel aka Russ Ward (drums). They recorded a slew of garage-psych based material between 1966 and 1967, but only two tracks made it to vinyl on their Starfire label debut 45 ('Sweetgina' b/w 'Speak Of The Devil'). They also played a number of gigs at the Whiskey A Go Go, opening mainly for the Byrds and even Cream. Although Runolfsson was their frontman and wrote most of their initial material, he was kicked out of the group sometime after the record's release and replaced by Michael Migliaro (vocals, guitar). It was this lineup that then signed to Warner Bros. and issued a second, more polished single ('Come Alive' b/w 'Dancer') in early 1968, which was produced by David Hassinger (Electric Prunes, Rolling Stones).

In the fall of '68, a third and final 45 ('Hello' b/w 'Good Day') was issued again on the Warner Bros. label. This record is also very slickly produced, this time by the illustrious David Crosby of Byrds and CSNY fame. The A-side is an absolutely outstanding, Beatles inspired number written by Garofalo. Unfortunately, none of their records charted prompting a breakup, with Kunkel most notably moving on to later play with CSNY.

Artist information sources include: The book, 'Fuzz, Acid, and Flowers Revisited' by Vernon Joynson.