From: Dagenham, England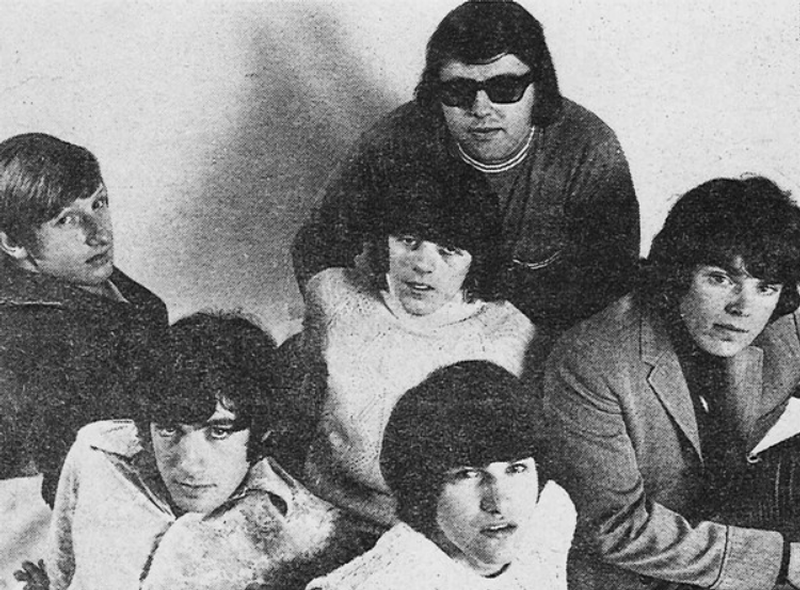 This London area band formed in 1962, originally playing hard-hitting R&B. Original members included front man Tony Rivers (lead vocals), Vic Larkins (lead guitar), Mick "Mickey" Johnson (rhythm guitar), Ray Brown (bass) and Brian "Shirt" Talbot (drums). In 1963, both Larkins and Johnson left the fold and were replaced by John "Lon" Lyons (guitar) and Rick West (guitar). West didn't last long however and was quickly replaced by Steve Scott (guitar). It was this lineup that issued their first 45 ('Shake, Shake, Shake' b/w 'Row, Row, Row') on the Columbia label in the fall of that year and played together into 1966.

Later in '66, more personnel changes occurred when Tony Harding (guitar, vocals) and Brian Hudson (drums, vocals) were added after Scott and Talbut split. Kenny Rowe (vocals) was also added, making the group a six piece. It was this lineup that developed into a harmony group, signed to the Immediate label and released a respectable cover of the Beach Boys' 'God Only Knows'. In 1967, the group went through a major overhaul when Lyons, Harding, Hudson and Rowe all exited and were replaced by John Perry (guitar, vocals), Martin Shaer (vocals), and brothers Peter (guitar, vocals) and Geoff Swettenham (drums, vocals). It was this incarnation that recorded the outstanding, but nevertheless unreleased 'Mr. Sun' and issued a final single on the Polydor label. Unfortunately, the band couldn't keep it together and finally called it quits in 1968, with Rivers, Hudson and Rowe moving on to form Harmony Grass, while the Swettenham brothers started Grapefruit.

Artist information sources include: The book, 'Tapestry of Delights Revisited' by Vernon Joynson.