From: Wembley, England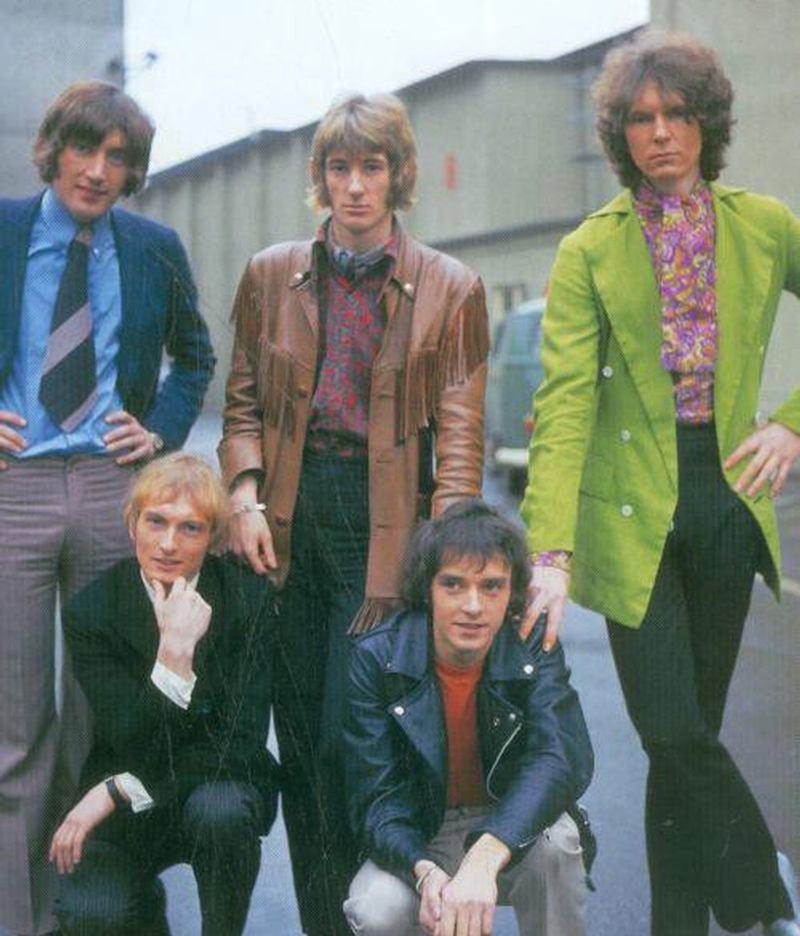 This underrated band came to be when songwriter Steve Nardelli (guitar, vocals) and John Painter (guitar) from the High Court combined forces with Chris Squire (bass), Andrew Jackman (keyboards) and Martyn Adelman (drums) of the Selfs to form the Syn in 1965. Influenced by bands like The Beatles, Who and Yardbirds, the group dove head first into the maximum R&B and mod sound of the time.

In 1966, Painter and Adelman were replaced by Peter Banks (guitar) and Gunnar Jökull Hákonarson (drums), and like many bands of the time, began to take on a more psychedelic vibe. One of their landmark gigs was opening for the Jimi Hendrix Experience at the Marquee Club with The Beatles, Rolling Stones, Eric Clapton and Jimmy Page, among other greats sitting in the front row. The Syn went on to have a long-running residency at the club, supporting bands that included Pink Floyd, the Moody Blues and Procol Harum before establishing their own weekly headline night at which time they performed their own rock operas like Mr. White's White Flying Machine and The Gardner and the Flowers, in which the latter they performed in flower costumes!

By the summer of 1967, the group had signed to the Deram label and began issuing 45s, the first being 'Created By Clive' b/w 'Grounded'. It's the B-side on the record that really stands out as one of the best mod rockers ever recorded, and the first song that Nardelli had ever written at age 14. A second 45 ('Flowerman' b/w '14 Hour Technicolour Dream') was released a few months later, and again the flip side, written by Nardelli and Jackman, jumps out as the better track, paying tribute to the landmark psychedelic concert of the same name held in the Great Hall of the Alexandra Palace in London.

As good as they were, the Syn couldn't keep it together and by the end of 1967 had gone their separate ways. Squire and Banks of course went on to join Mabel Greer's Toyshop, which quickly evolved into the hugely successful Yes. Nardelli ended up getting into the fashion industry and was very successful there in his own right. In 2004, the Syn reunited with Nardelli and Squire, releasing a few well received albums and gigging in the U.S. and Europe. TWOS had the pleasure of interviewing Nardelli and Squire back in 2005 and got backstage at the Syn show in Milwaukee, which will always be fondly remembered.

Artist information sources include: The book, 'Tapestry of Delights Revisited' by Vernon Joynson.