From: Vancouver, BC, Canada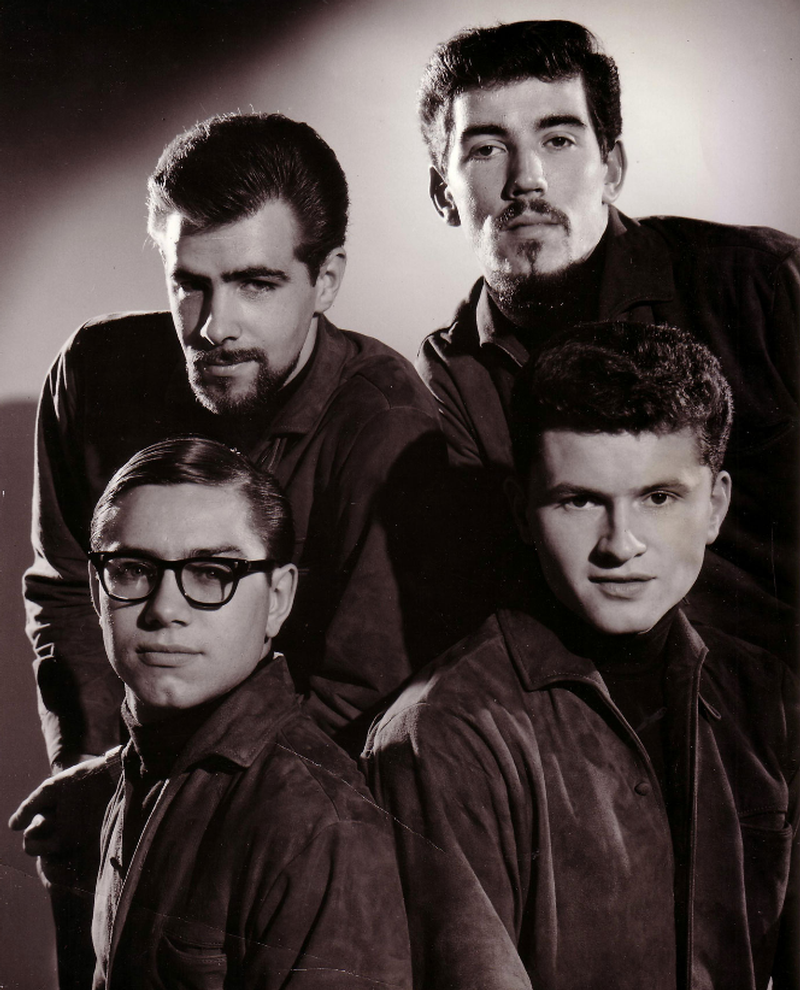 This Vancouver outfit formed back in 1963 with original members Terry Jacks (guitar, vocals), Guy Sobell (guitar), Bill Lockie (bass) and Erik Kalaidzis (lead vocals), coining themselves the Chessmen because Sobell and Kalaidzis played a lot of chess together. Kalaidzis didn't last long however, but the remaining trio forged on playing only instrumentals. In 1964, the band added Kenny Moore (drums) to the fold and issued their first single ('Meadowlands') late that year, which is a traditional instrumental that as a side note, was later released by the Jefferson Airplane on their 'Volunteers' LP. The record did very well locally and was also issued in the U.S. with the help of renowned disk jockey Red Robinson, who is also credited as producer.

In the spring of 1965, the band was playing high school dances and roller rinks when Jacks wrote 'The Way You Fell' and became their default lead singer. By the time it was recorded however, Moore had left and was replaced by Al Wiertz (drums). This record sold even better than the first, hitting the #4 spot on the CFUN Top 50 in Vancouver. The band got their big break when Jacks met popular crooner Brenda Lee at a local supper club where she was performing, and became fast friends with her and her manager Dub Allbritten (Allbritten represented a number of popular Nashville based artists of the time, including Jerry Lee Lewis and Roger Miller). This relationship got the Chessmen a long bus ride down to Nashville in the fall of '65 where they recorded the outstanding, Jacks penned 'Love Didn't Die' with new drummer Myles Kingan and added fifth member Bruce Peterson (electric accordion). This record also did quite well locally, making it to the #6 position on the CFUN Top 50.

By early 1966, the group was opening up locally for several major acts including the Beach Boys and Gary Lewis & The Playboys. A fourth and final single ('What's Causing This Sensation') was issued in the spring of that year, but soon after, the group was forced to abruptly call it quits when Sobell's father gave him an ultimatum that he was either moving out of the house or going to college, at which time he chose the latter path. Jacks would later go on to form the Poppy Family in the late 60s and then become a successful solo artist in the 70s.

Artist information sources include: The book, 'Dreams, Fantasies and Nightmares from Far Away Lands Revisited' by Vernon Joynson.