From: San Francisco, CA, USA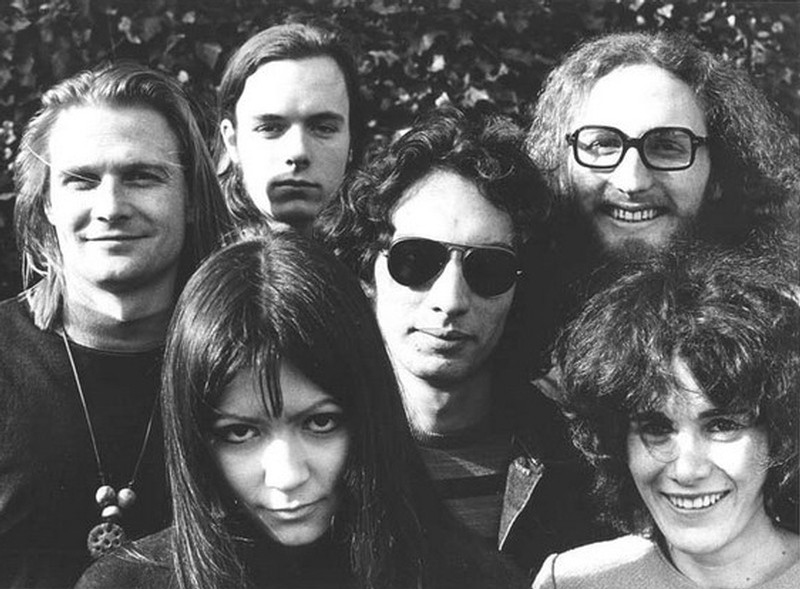 It's A Beautiful Day started life in 1967 and is considered by many to have been one of the better "second generation" Bay Area bands. They are most known for their laid back, classic 1969 single 'White Bird'. The group was the brainchild of David LaFlamme (violin, vocals) who had previously been a soloist with the Utah Symphony Orchestra. Other original members included David's wife, Linda LaFamme (keyboards, background vocals, tambourine), Pattie Santos (vocals), Hal Wagenet (guitar), Mitchell Holman (bass) and Val Fuentes (drums).

In 1968, the band was signed by producer and manager Matthew Katz (Moby Grape, Jefferson Airplane, Indian Puddin' And Pipe) and issued one 45 ('Bulgaria' b/w 'Aquarian Dream') on Katz's San Francisco Sound label. These songs also appeared on the Katz conceived psychedelic compilation LP titled Fifth Pipedream, Volume 1.

1969 saw It's A Beautiful Day and Katz go there separate ways when the group signed a major deal with Columbia Records. Their debut, self-titled LP includes the excellent 'White Bird', which at the time only peaked at #118 as a single, but has since become a Classic Rock staple. Other highlights on the record include the catchy 'Hot Summer Day' and the biting, quirky 'Wasted Union Blues'. The album's artwork, which was based on the cover of a housekeeping magazine from around the year 1900, was designed by Charlatans member George Hunter and painted by Kent Hollister. Hunter was also able to get away with using an older version of the Columbia logo, which he felt better fit the feel of the rest of the cover. The record's artwork is also ranked at #24 on Rolling Stone magazine's list of 100 greatest album covers.

In 1970, the LaFammes split up with Linda leaving the band and being replaced by Frank Webb (horns, keyboards, vocals). That year also saw the release of a second LP (Marrying Maiden), which features Jerry Garcia of the Grateful Dead as a guest playing banjo and pedal steel guitar on a few of the tracks. Highlights on this album include 'Do You Remember The Sun?' and 'Essence Of Now'.

The issue of more albums followed into the early 70s, including a Live At Carnegie Hall LP in 1972. By 1973 however, the group was a shell of its original lineup and going nowhere, so they finally decided to call it quits.

Artist information sources include: The book, 'Fuzz, Acid, and Flowers Revisited' by Vernon Joynson.